GENOVA – IT
Architect: Ministudio Architetti
Typology : Residential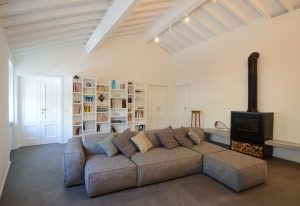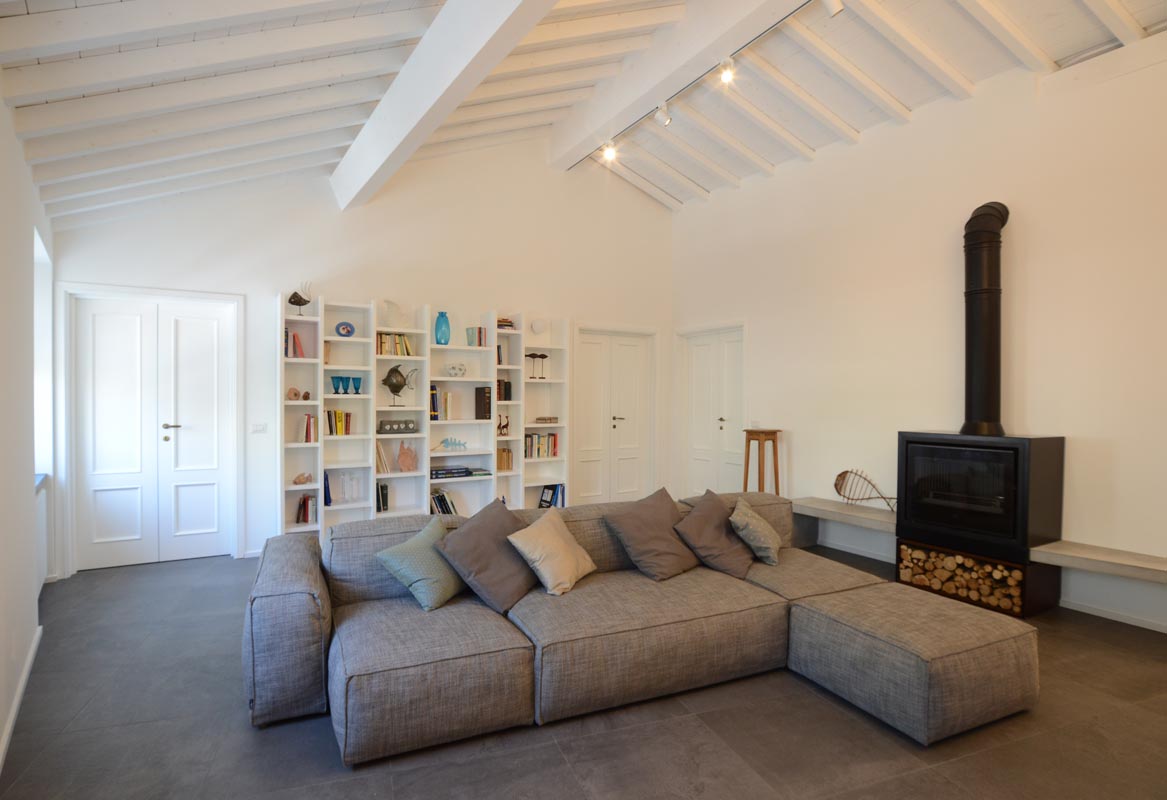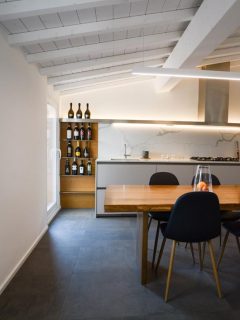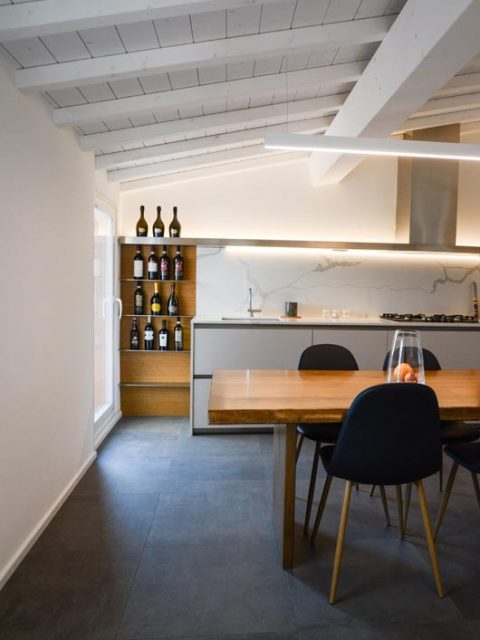 Spaces and ancient artifacts are alternating lightly with actual and linear shapes creating a play of counterpoints remarked by an accurate architectural lighting system. The new domestic arrangements make fluid the dwelling places, optimizing them. The lounge is the central hub of the living in the flat. The couch in the middle of the room relating with all elements in the wall: a chimney in black stainless steel placed on a bench in microcement, the TV zone and the book zone with another library a alternate scans.
The art of Kintsugi ( kin=gold; tsugi=repair) is a Japanese artistic technique established at the end of 1400 which use gold or another noble metal to weld together the pieces of a broken object, thus making its frailty and history a strength and a perfection point.
It is a very complex technique which require high manual ability, accuracy and patience.
Like this project, a flat in Genoa uninhabited for decades with typical ligurian attic features, that Ministudio Architetti has been able to shape in a contemporary surrounding.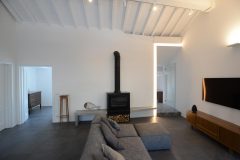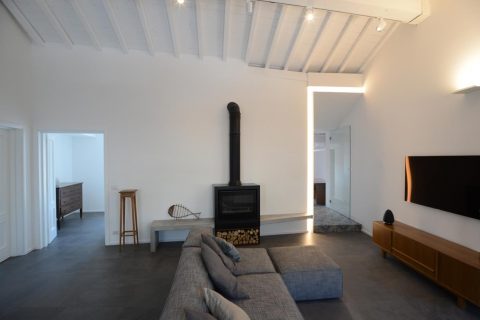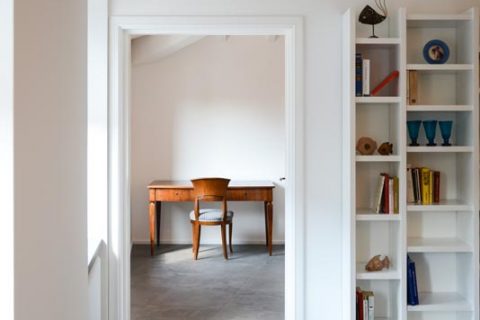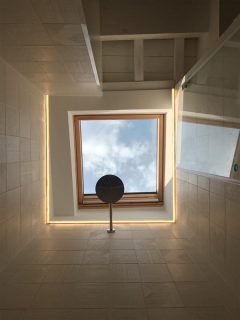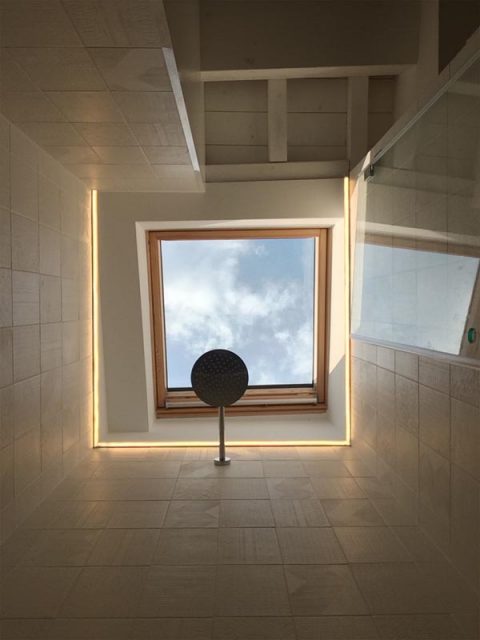 The design of both bathrooms required great care for every detail to make it possible to gain all the space possible in a functional manner, respecting the starting context.
For the taps, Diametro 35 by Ritmonio has been chosen. A design element perfectly in line with the mood of the project, which combines harmonious geometries and practicality for the needs of everyday life, to bring a "tailor made" style even to rooms dedicated to wellness.
The kitchen is located under the lower pitch of the roof and is tailored to maximize heights. The use of ancient materials such as marble or oak contrasts with contemporary objects such as the custom hood and the steel shelf. The kitchen leads to the terrace and a utility hallway, which leads to the main bathroom, an irregularly shaped room divided into two distinct areas:
the area dedicated to the sink and sanitary ware and the shower space.