La Coruña – ES
Architect: Cuvier e Deserxio
Typology : Residentials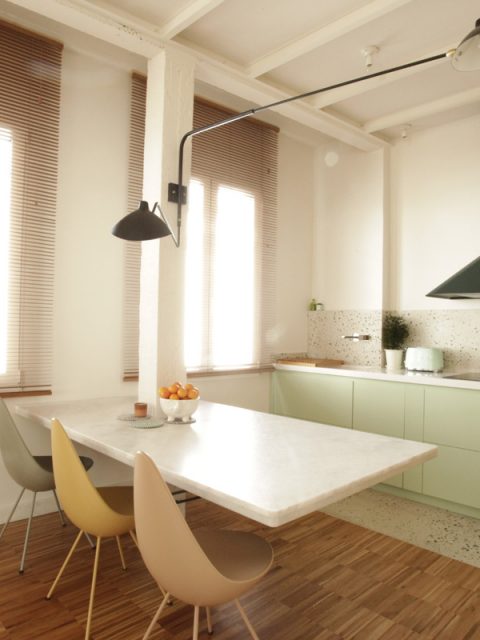 A modern residential complex built in a construction of Antonio Tenreiro of the last century: known as Casa Proa, right in the center of La Coruña, the building seems "sailing towards the sea". A project full of various details with a marine flavor, in fact, Cuvier and Deserxio, is a great example of architectural salvage, that has transformed ancient buildings used by shipping companies, getting inspiration from the style of Luis Seona to pay him a homage.
Inside a flat, it is very interesting the realization of the small bathroom (8 sqm), used also as a laundry, made in an alcove with a right-angled partition wall created between the living room and the other rooms of the house, with a clever space saving solution with a great impact.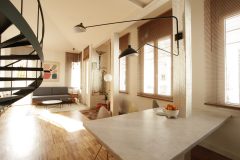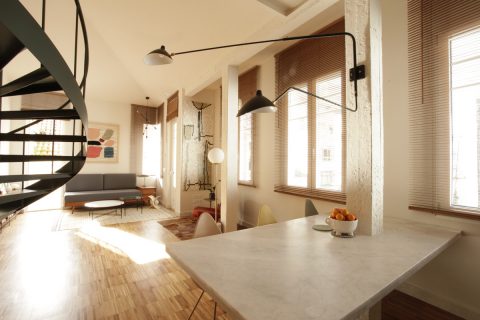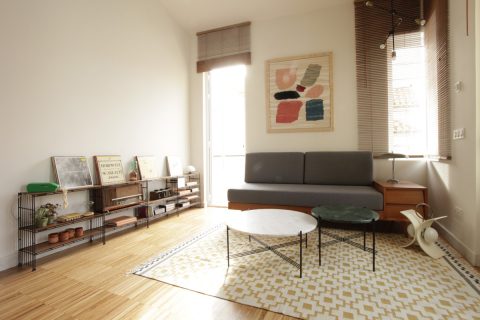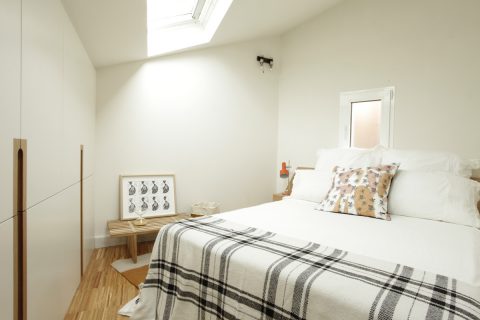 The rooms are characterized by details with light colors, further enhanced by the natural light present in all the rooms. For the bathroom, the Haptic series with the Concrete handle by Ritmonio – with its dark tones and its material surface effect – enhance even more the contemporary furnishing style, with an original contrast. The Ritmonio products, polyhedral and customizable, find perfect collocation even in contexts with reduced space, where with their presence are able to characterize and make the environment unique.