ANCONA
Architect: PLA Studio
Typology : Residentials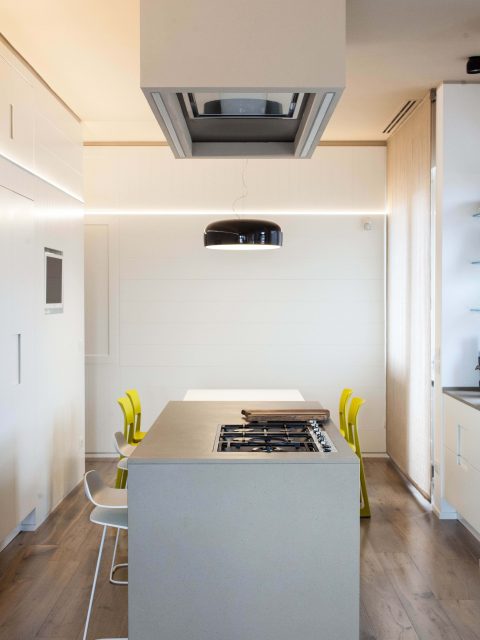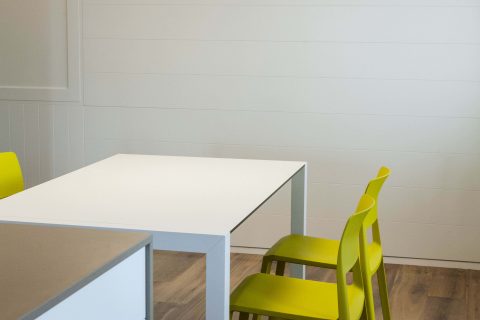 Make a 160 square meter apartment functional and comfortable, on the fourth floor of a building from the 1960s in Ancona, adapting it to the needs of a family of four, with a pet. For this design objective, PLAstudio di Jesi worked on a new conception of existing spaces, making them more similar to those of a loft.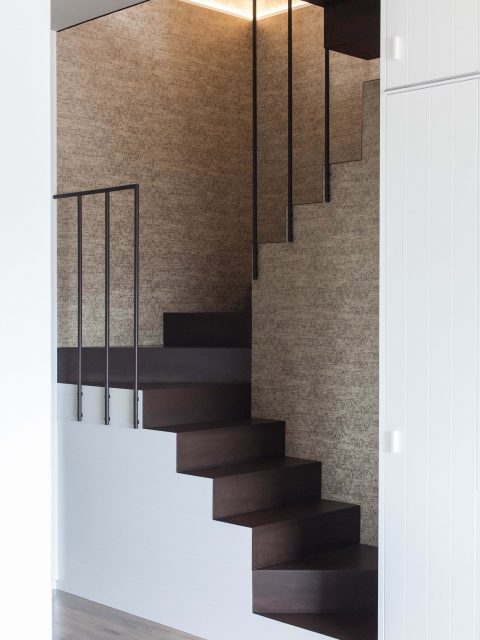 The answer to these needs was found in a "box system" that defines the housing path by weaving a liaison between the house and the objects that populate it. The volumes, like "objets trouvés", host the guest bathroom, the new staircase, the laundry and part of the kitchen; they hide the master bedroom, the fireplace and all the technological equipment of the living room.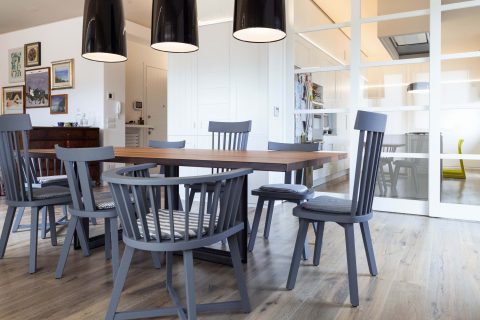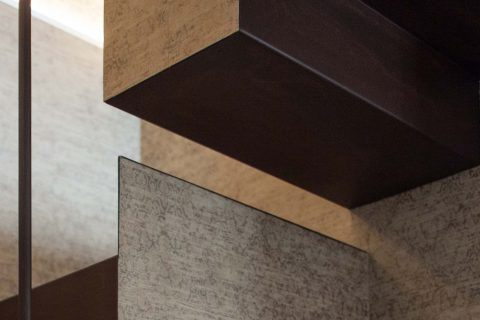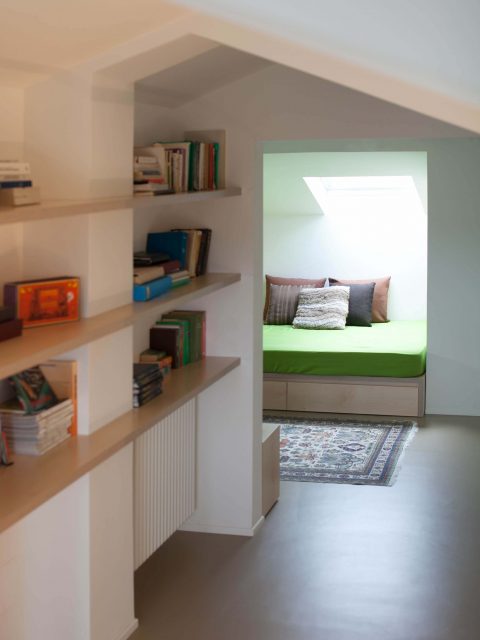 Even the arrangement of rooms and bathrooms has been designed following precise set-up rules, to allow the assembly of different containment elements and other furniture owned. Perfectly in line with the overall elegance of the project, the choice of the Ritmonio Reverso series for chrome-finish faucets enhances the soft and contemporary forms of the mixers. A choice that combines aesthetics and practical needs of everyday life, for a "tailor made" style even in the wellness room.