MOLFETTA – IT
Architect: Studio DA Domenico Altamura Arch.
Typology : Residential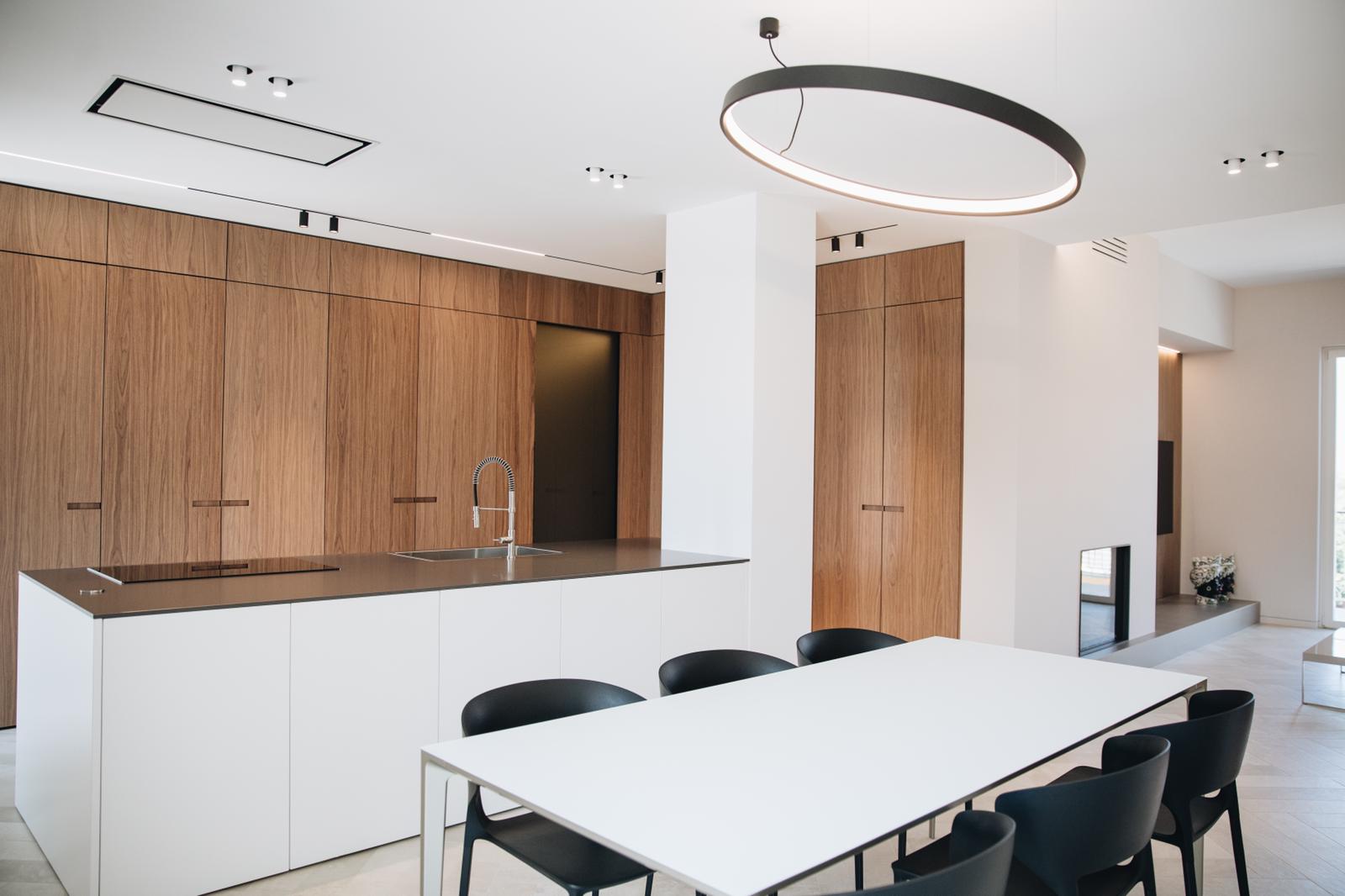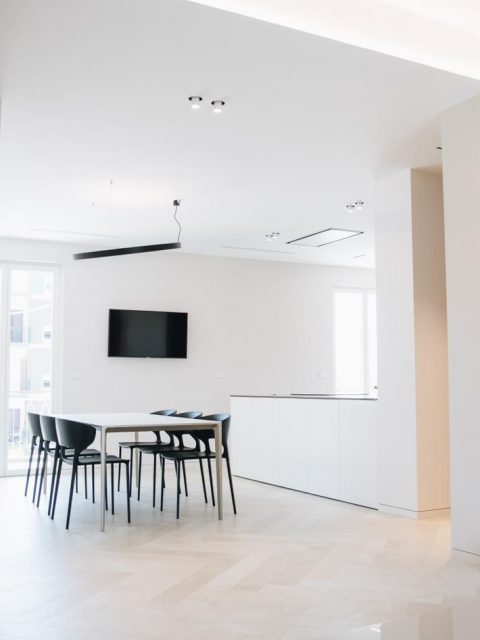 The protagonist, is the large living area, which is developed into almost 60 square meters of surface. Its walnut wood wall serves as a connection between living room and dining room, giving warmth and intimacy. The large colored sofa and the gas fireplace immediately draw the attention; while, with its large central island and the large dining area.
Settings with a strong personality, able to communicate with each other; clear but simple and minimal details that invade the perspective play of the spaces as little as possible, creating continuity for the house: with these guidelines, the Arch. Domenico Altamura has studied the interiors of a private house in the eastern area of Molfetta, in the province of Bari. A recognizable stylistic trait, made of glamorous accents and precious reflections, which give life to a transversal universe where the function marries form.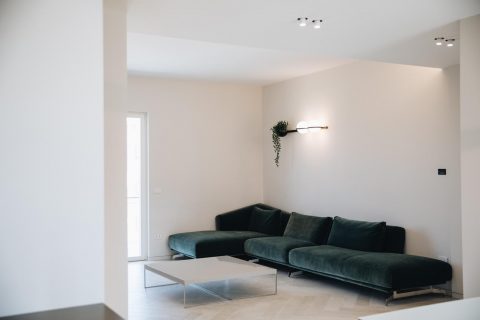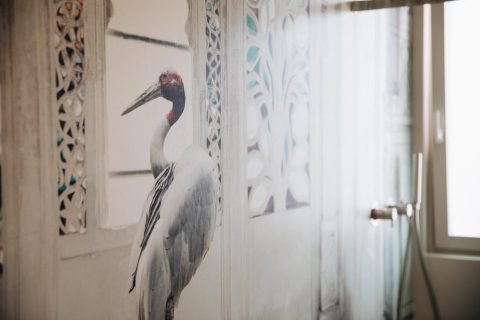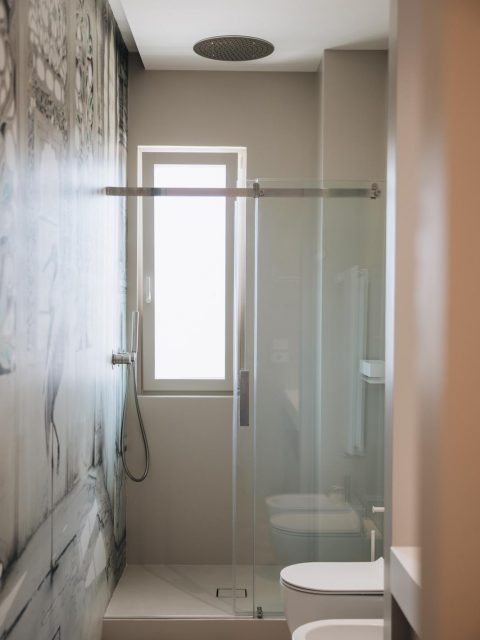 In the master bathroom, the protagonist is the fiberglass wallpaper, which decorates the entire wall on the left with exotic settings and imaginary perspectives, reflected in the mirror of the sink. The surfaces and the shower tray are covered in resin with a neutral color and a simple finish, with lightly brushed. For tapware, the Reverso series by Ritmonio was chosen for its essential design; in addition, the brushed finish is perfectly in line with the settings depicted in the wallpaper
Remarkable is the carefully designed lighting design which, in addition to the use of elements of great character and visual impact such as the wall light on the sofa or the suspension on the table, sees the use of technical lights wisely arranged in order to illuminate strategic points and donate volume to the environment. Through a sliding glass door, you then access the sleeping area, characterized by retractable lighting and the use of flush-wall doors. Clean and minimal style also evident in the two bathrooms of the house, in which colors and irony are measured in a play of senses with unique transparencies.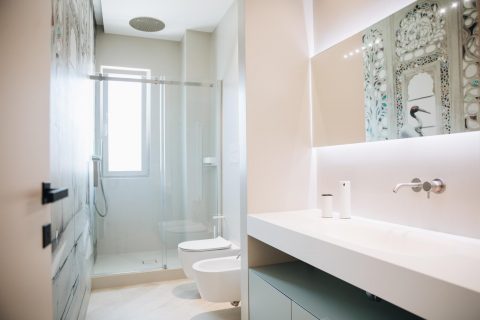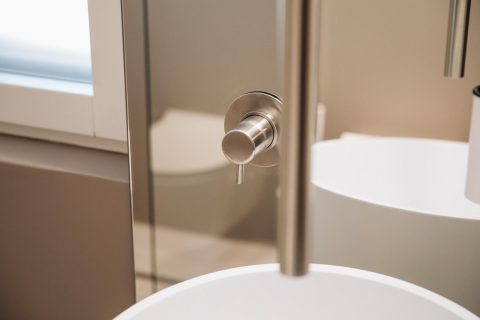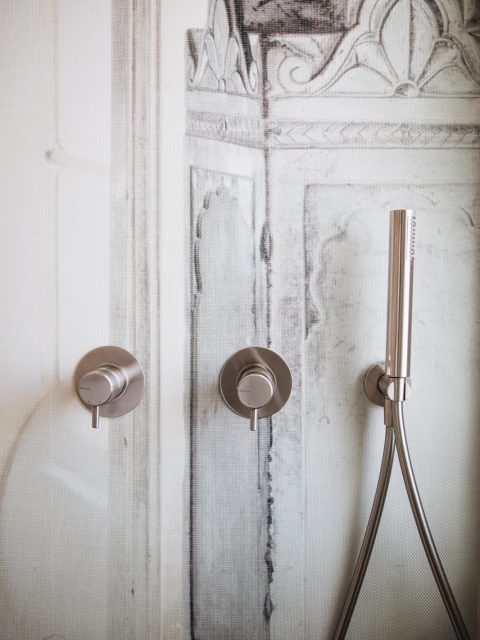 The floor, from the rest of the house, continues into the bathroom and crosses it until it turns on the front wall, completely covering it and incorporating the shower tray inside. The two side walls, in contrast with the roughness of the stone effect and with its light tone, are tinged with a resin with a simple surface and dark tones. A great particular is the freestanding basin again with the Reverso series as a mixer.
Entering, you immediately see it, reflected in the large mirror behind it, in which all the mixers, lights and accessories have been built-in.