PARIS – FR
Architect: Agence Véronique Cotrel
Typology : Residential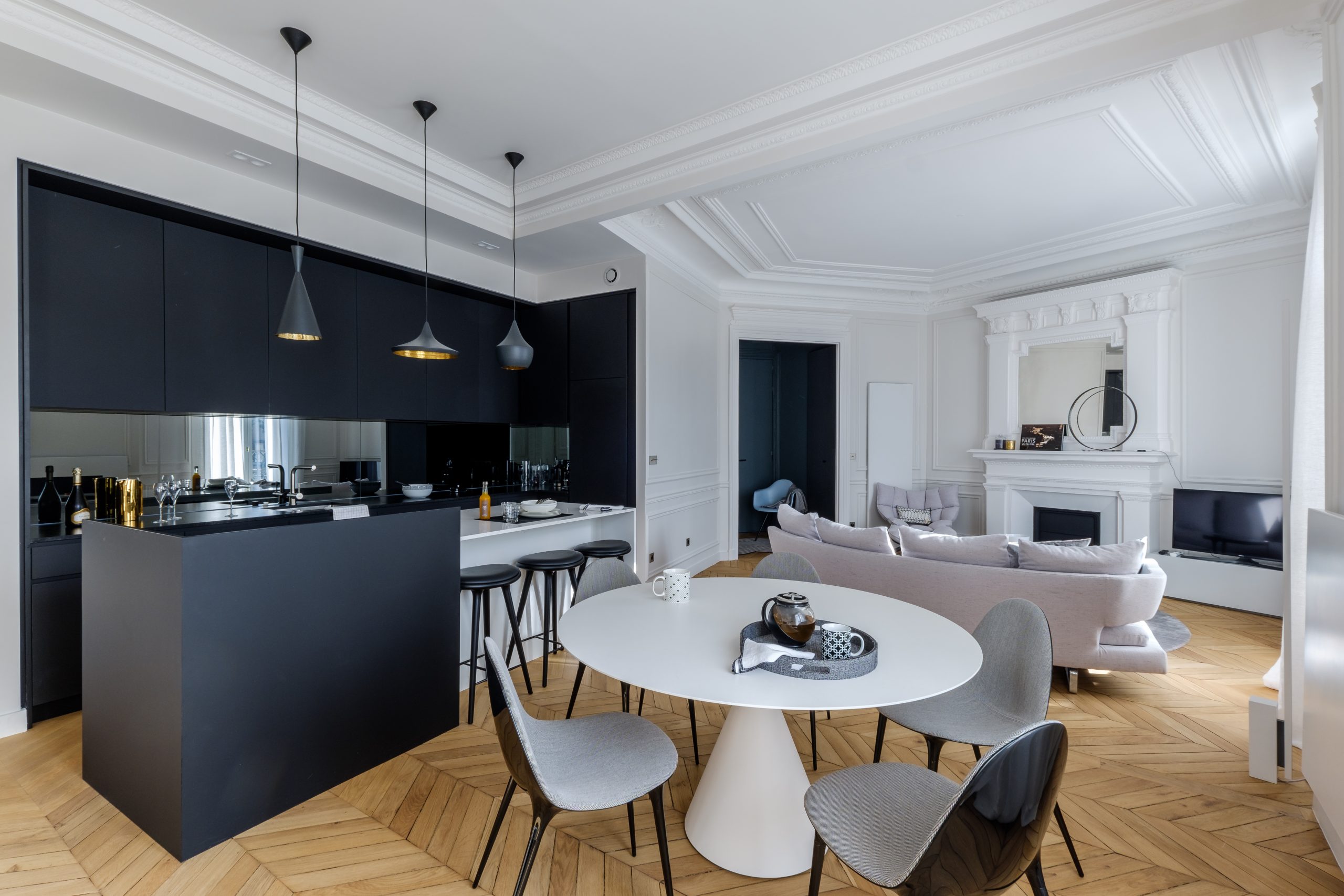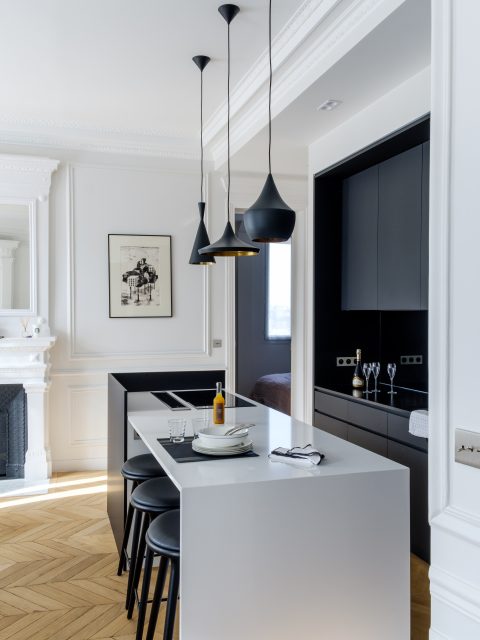 The incorporation of the kitchen in the living has been a real challenge, which required the partial removal of a bearing wall. The architectural company answered matching ergonomics and aesthetics, contemporary design and very traditional Paris Haussmann style, this last one characterizes the whole dwelling. The kitchen has been designed in black mat, of powerful visual impact, fitted in re-entering frames, with a space saving solution obtained by an old distribution passageway, which didn't revert to the dining room.
Into the heart of a wonderful parisian building, near Place des Ternes, an Haussmann style flat has been completely redesigned and renovated by the Agence Véronique Cotrel. A very important and meticulous study to reach a clever transformation of spaces, from the casing to the interior. The original plant consisted of only one bedroom and a separate kitchen: after renovation, instead, the kitchen has been "moved", creating an area communicating with the living, allowing in this way to obtain a new extra bedroom.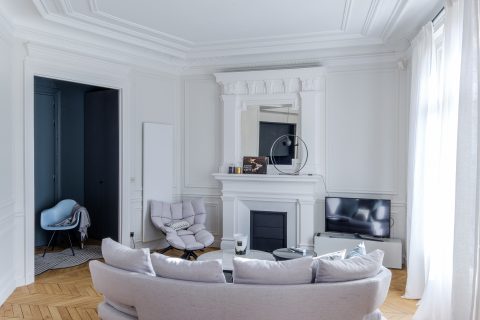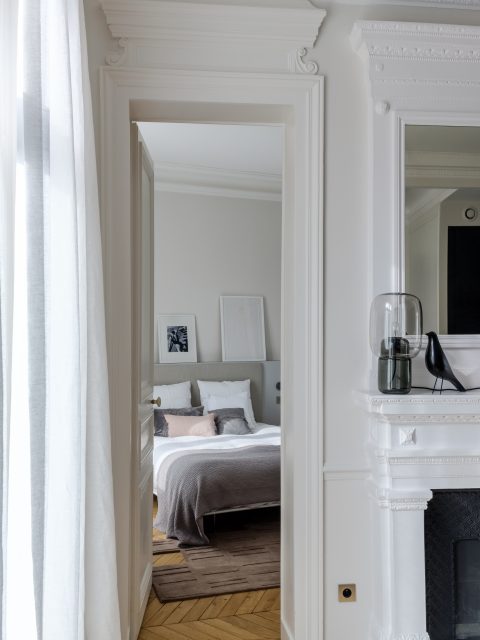 As for taps, the interior designers have chosen the collection Diametro 35 Inox of Ritmonio because of its essential and measured modernity, ideal to create exclusive bathrooms, with everlasting style.
The result is perfectly in line with the taste of the customers: coherent and harmonious rooms, that communicate with each other, without ever losing the file rouge of the Haussmann style, in all its elegance.
The sideboard surface is like a smoked mirror and reflects the living, giving a very charming depth and warmth, highlighted by the peculiar floor covering with a Herringbone Point parquet. In the sleeping area, every bedrooms has each own private bathroom with shower, separated by light grey windows, extremely discreet. Steadfast design, used materials and sanitary wares suits perfectly with the old style of the classic Parisian apartments.