PAROS – GR
Architect: Scapearchitecture | George Atsalakis – Stavroula Christofilopoulou
Typology: Residential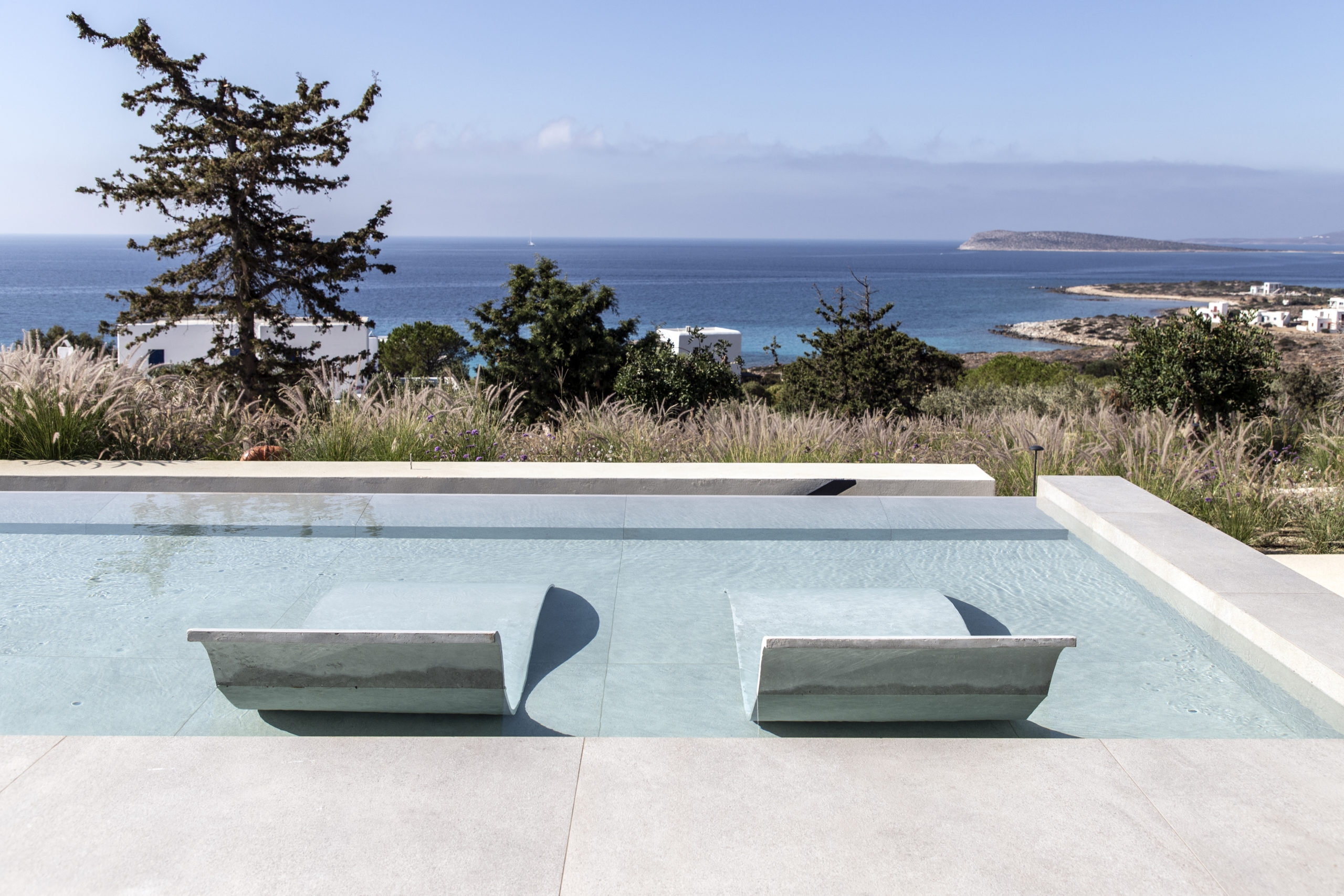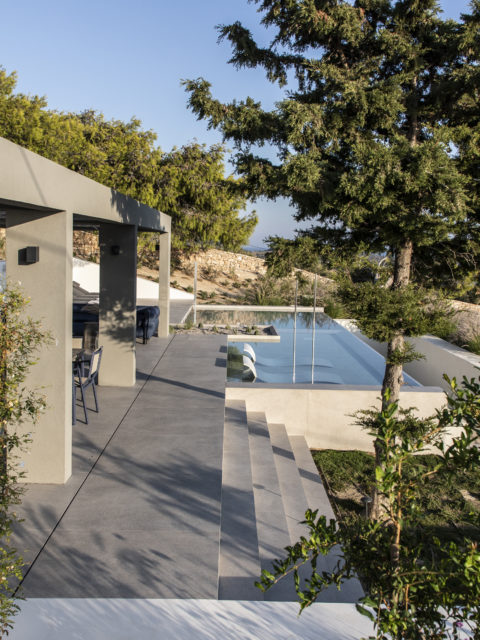 A "secret refuge" detached from the cosmopolitan bustle of the island, where owners can relax and reconnect with themselves, enjoying the experience of pure and direct contact with the nature of the Cyclades Islands
The hybrid character of Secret Garden House, a private residence in Faragas, in the south-western part of the Greek island of Paros, was the main design approach of Scapearchitecture, which conceived the entire building in "balance" between landscape and architecture, incorporating it into the natural slope of the plot.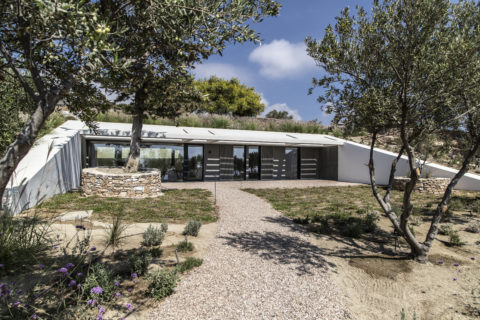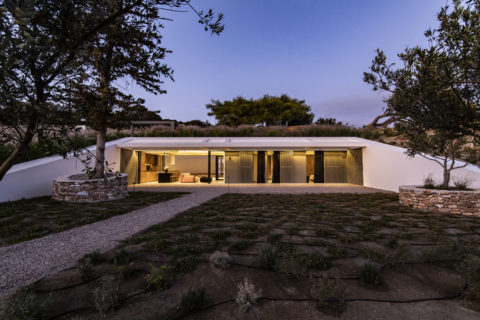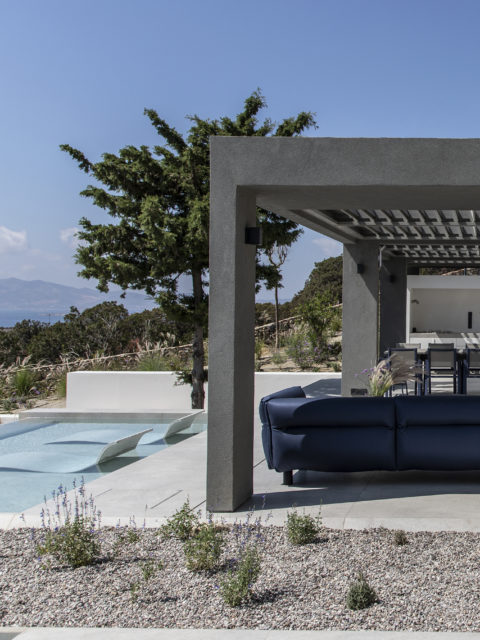 An ever-changing colour palette according to the seasons, which further strengthens the symbiotic and sustainable relationship of the house with its environment.
A fine architecture, which has become an integral part of the landscape also thanks to the careful choice of materials: from the use of connecting the various spaces of the house with earthy and porous elements that create a uniform and discreet path, up to the care of the garden, with plants typical of the local flora.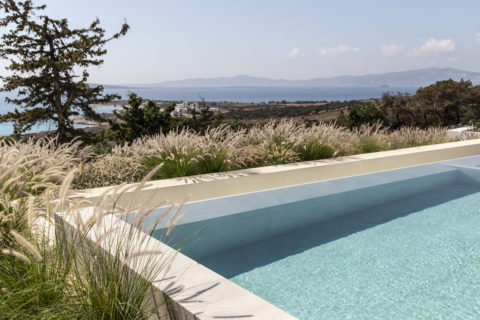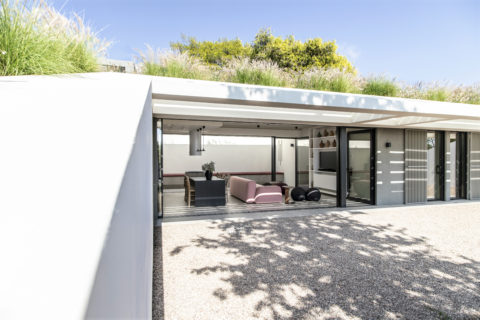 Built on a slightly sloping land towards the sea, the residence "embraces" the position and takes advantage of its peculiarities. Surrounded by an olive grove and a pine forest, which defines its boundaries, Secret Garden House is characterized by a main body of the house, semi-submerged, conceived as a sort of "cave-building" and connected to the outdoor area through an open-air corridor.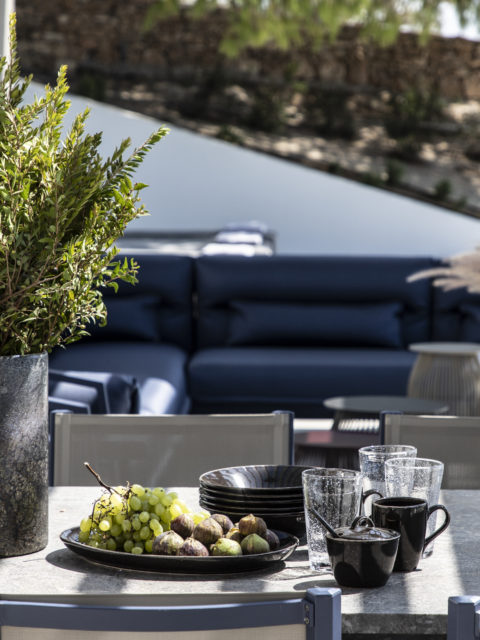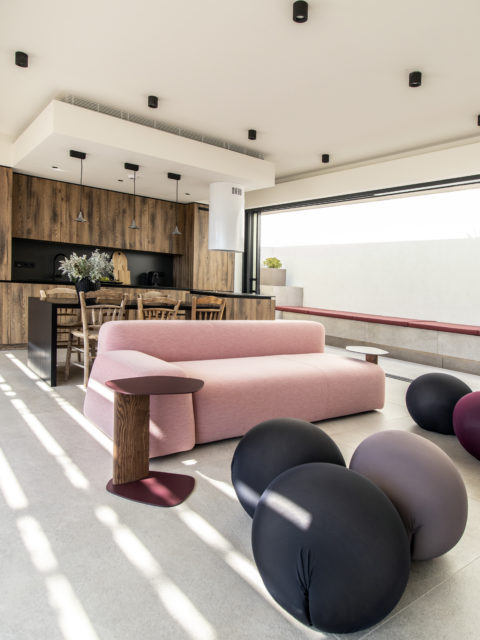 Large glazed openings, hidden in the masonry, make the residence an "open" space and improve the osmotic experience with the outdoor, an integral part of living comfort, maximized by the contribution of natural light.
The outdoor living area consists of a fully equipped kitchen, a sun terrace and an artificial pond that allows the inhabitants of the house to cool off during the hot summer months. Protected from the northern winds typical of the Cyclades, it is possible to enjoy an unobstructed view towards the surrounding garden, the sea and the island of Antiparos.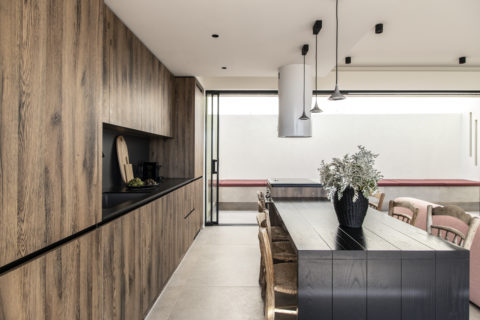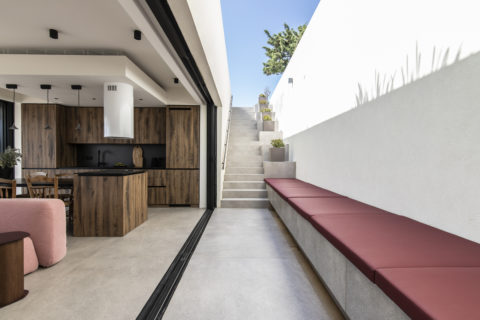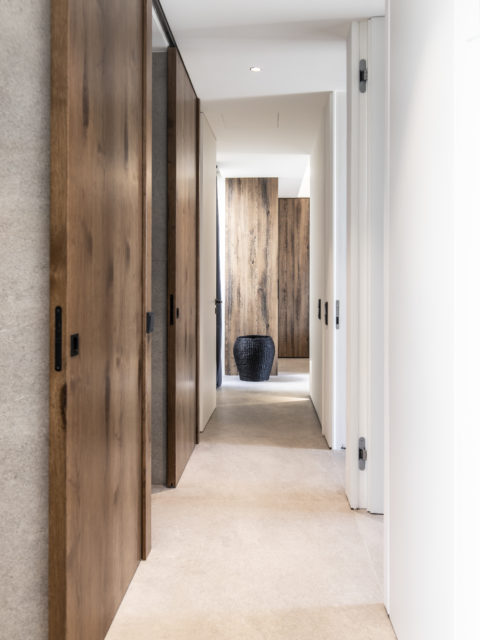 A great selection of furnishings and accessories enhance the interiors and enrich the refinement of the finishes and the elegance of the spaces.
The residence is divided into an open space kitchen, a living room, two marine-style guest bedrooms, a double bedroom with en-suite bathroom and all the necessary comforts. The master bathroom also has an outside shower area.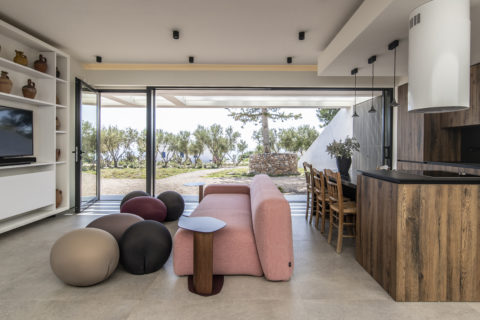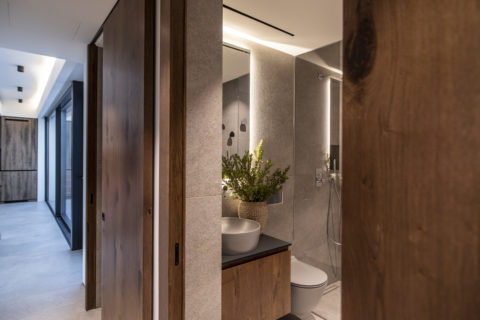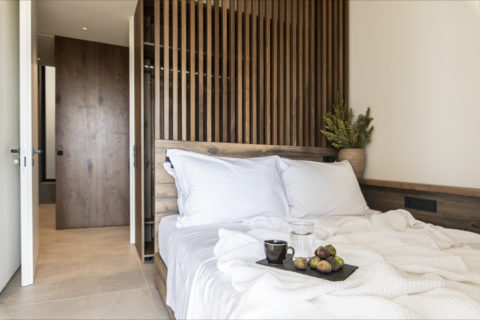 A choice that combines aesthetic requirements with ease of use: the perfect and unrepeatable shapes of the collection represent the canons of ergonomics for excellence and at the same time enhance the aesthetics of the rooms thanks to their iconic and timeless style.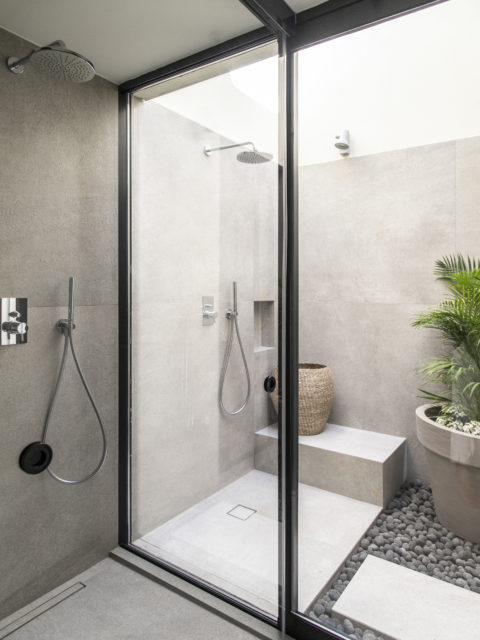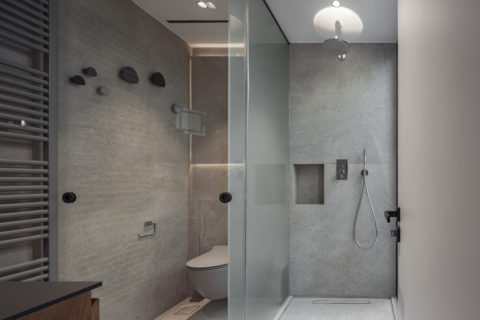 The Diametro35 series is among the Ritmonio's products with water saving features, characterized by the ECO water flow, less than 9 l/min, and it is designed to encourage to use the environmental resources responsibly.