MILANO – IT
Architect: Giovanni Musica – MGAlab Architettura
Typology: Residentials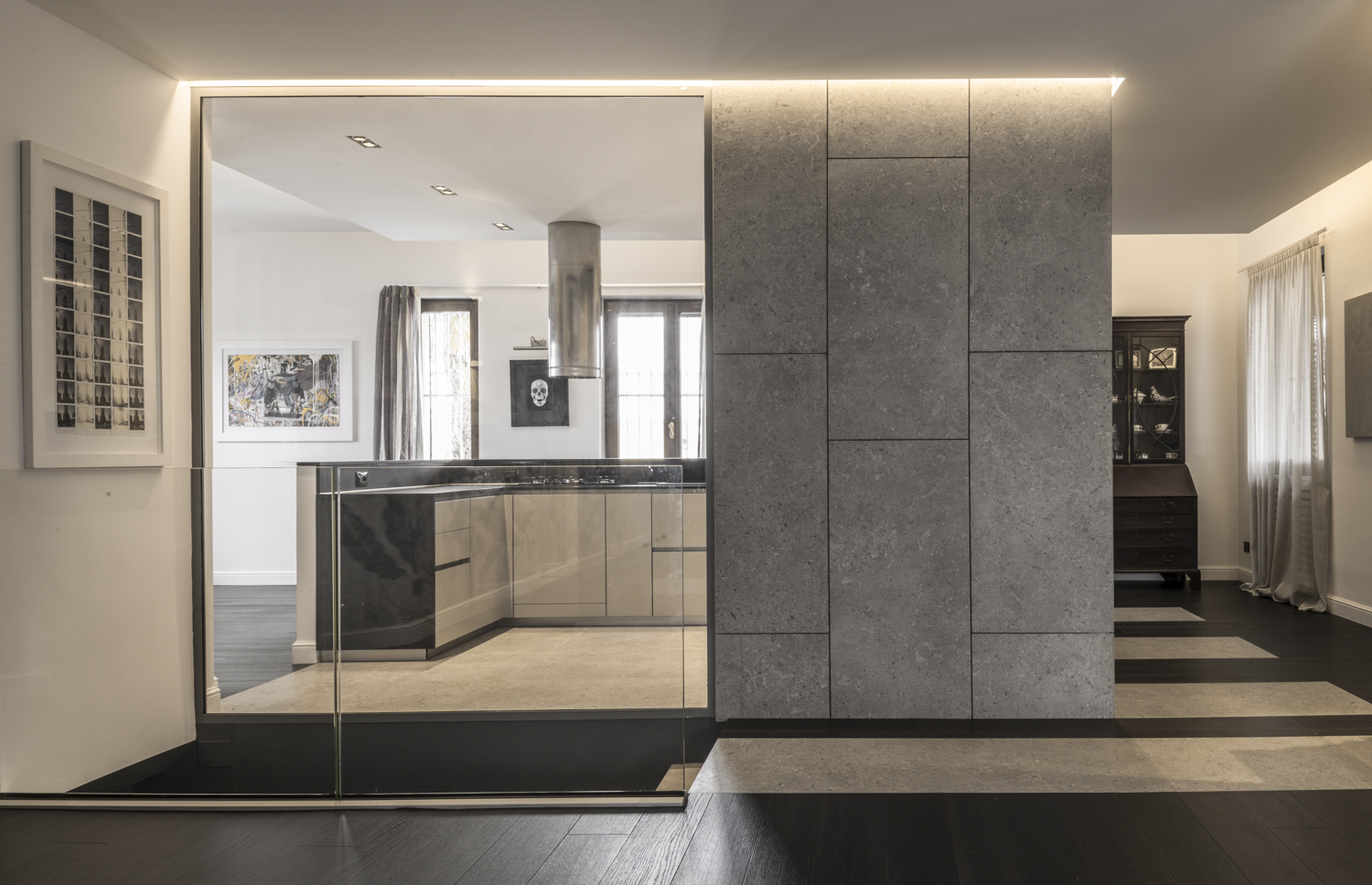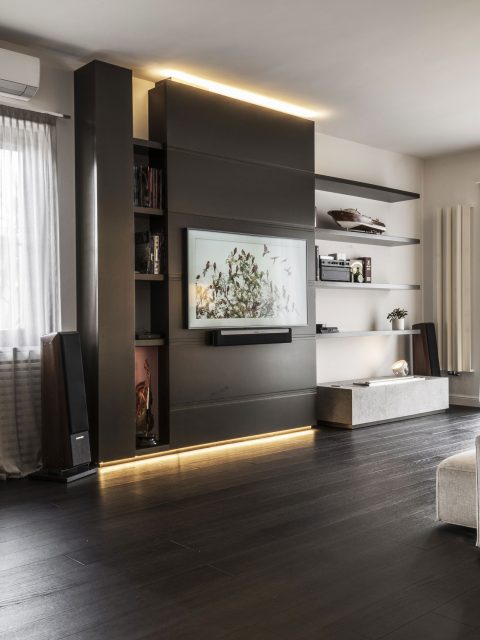 The private house of a collector in Milan, where the environments stand out with a strong personality: this is the result obtained thanks to the project of Arch. Giovanni Musica, from MGAlab Architettura firm. The contamination between contemporary style and objects coming from the different trips of the private client is very successful. In the interior spaces, the sobriety of warm tones and natural colors of the earth combines perfectly with brighter colors, further enhancing the environment around them.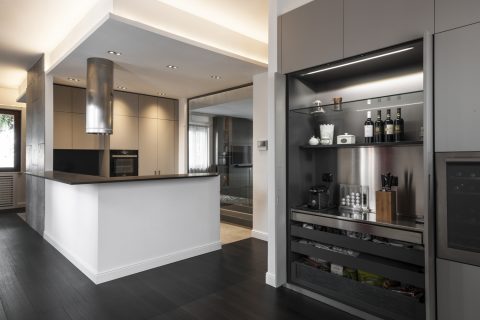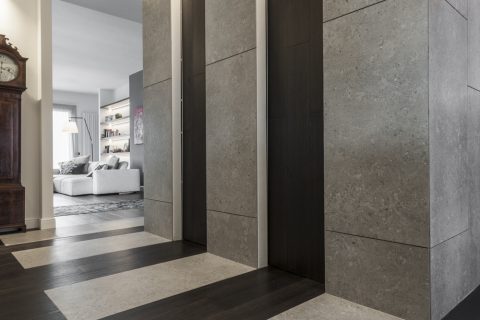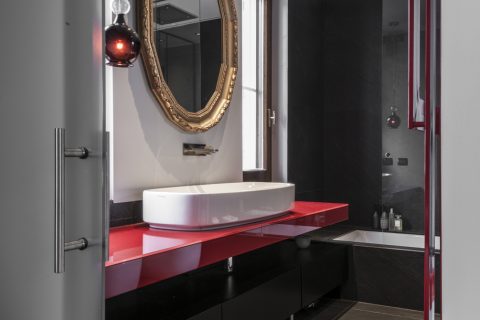 This is the case of the two bathrooms, where the color is the main star. In the first bathroom the favourite colour of the client has been chosen: red, that can be found on the radiator, in the accessories, in the lamp, and even in the flexible hose, where the Feelgood series by Ritmonio contributes to create a coordinated shower area and a daring bathroom environment. The taps are from the Haptic series with the Concrete handle.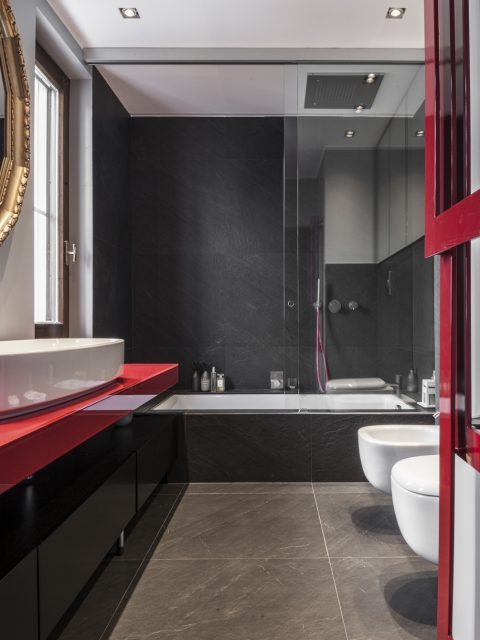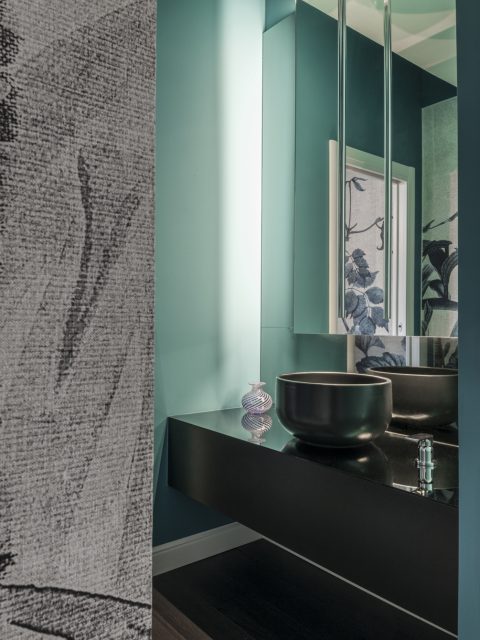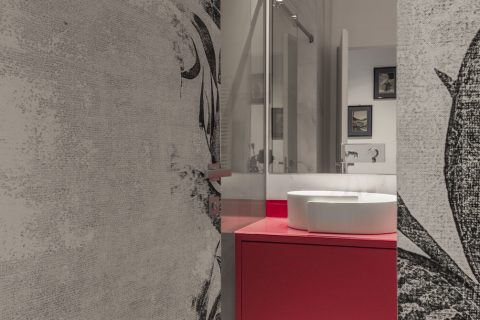 In the second bathroom, the iconic series Diametro 35 by Ritmonio, has been chosen for great combinations and design. Once again, Ritmonio's products stand out for being polyhedric and versatile, suitable for people who are looking for great design that lasts over time.