LIVORNO – IT
Architect: Modo Architettura
Typology : Residential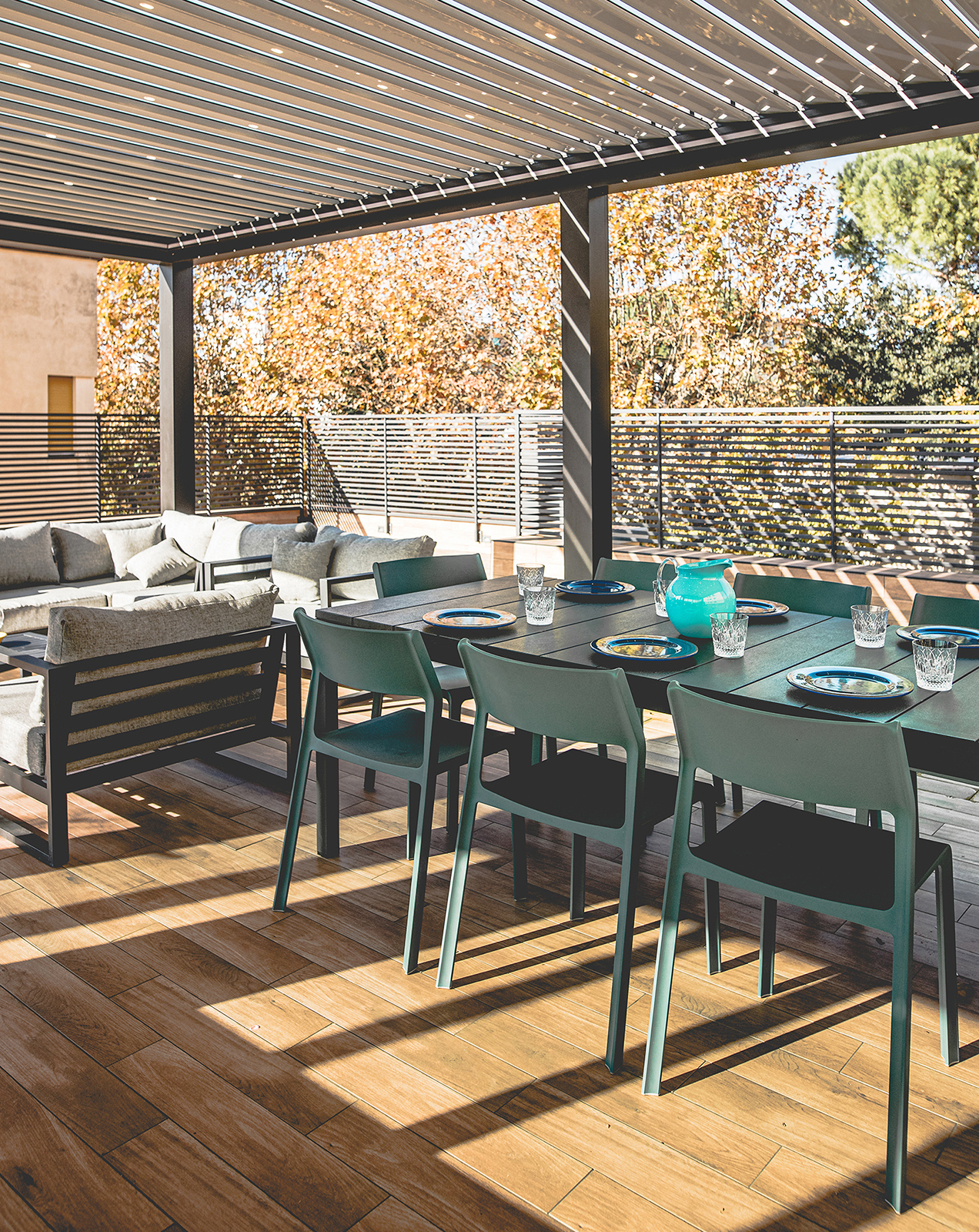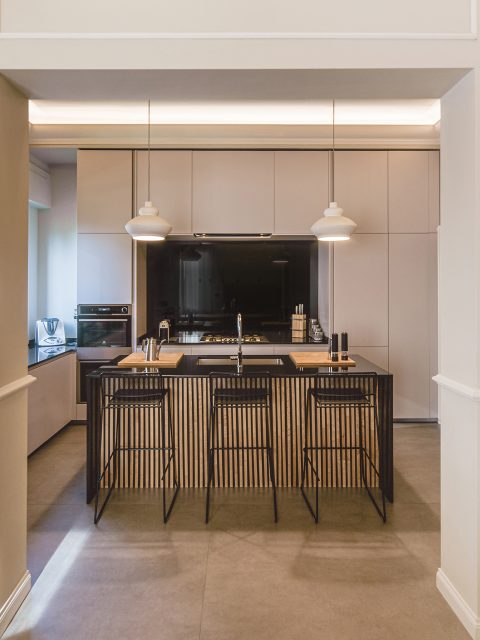 Just like the private residence of Livorno A+V Family House, where the Studio has followed every aspect, from the concept to the realization. An original result, which expresses an innovative concept of residential architecture, responding to the needs of the clients. Communicating spaces and warm colors characterize the living area; the sleeping area becomes a private and intimate space, where the hosts can relax in absolute tranquility. As a completion, the enhancement of the outdoor space, which, thanks to the use of pergola awnings, can be used all year round.
Stylistic contaminations for spaces that tell the soul of those who live them. The attention to details and the choice of materials make each MODO architecture + design project unique.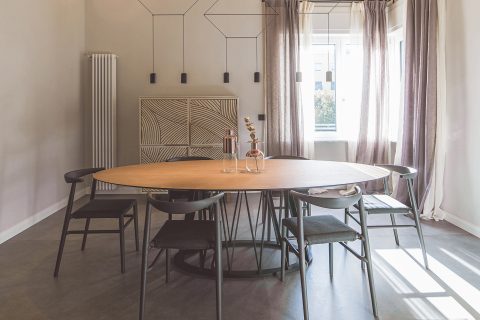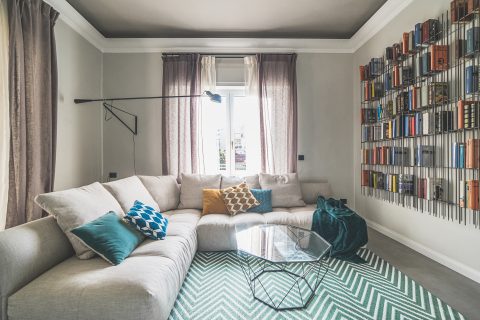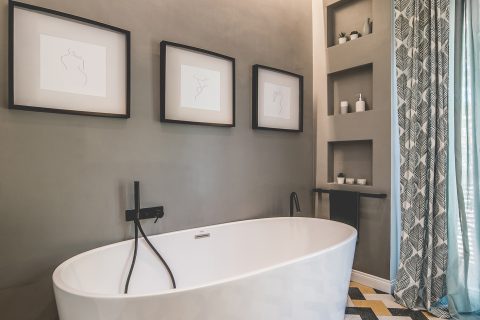 The distinctive feature of the two bathrooms is the "black and white" dualism that goes beyond the classic, applied in all the elements, offering innovative scenarios of the wellness and personal care room: in the first, combining in a particular chromatic and geometric game with the yellow of the floor and the neutral tones of the furnishings; in the second, with a minimal and clean style.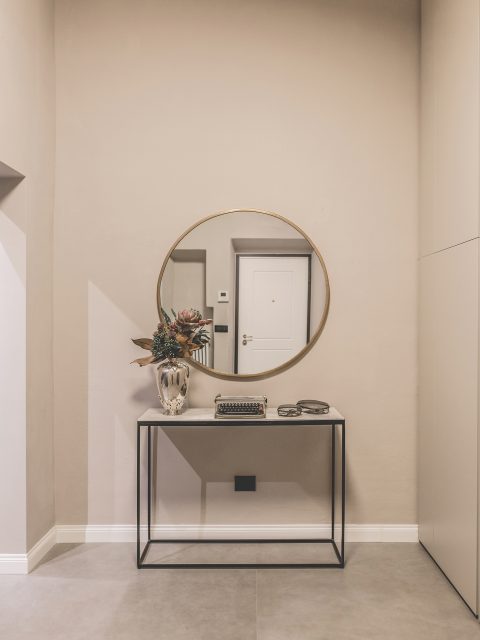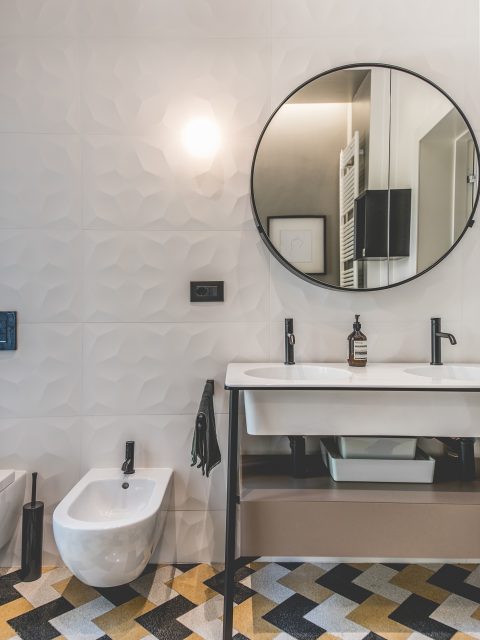 In the second bathroom with shower, the taps from the Ritmonio Haptic series enhance the concept of formal purity, simplicity and minimalism, becoming a complement capable of transmitting continuity and cohesion. The particular matte black texture makes the mixers of both series elegant and exclusive, integrating them perfectly with the architectural mood of the rest of the environment.
In the first, Ritmonio's ability to infuse a sort of "soul" to the product, gives centrality to the design of the taps:
Diametro35 combines contemporary design with the tradition of "made in Italy", which characterizes the entire Company offer.