Casirate d'Adda – IT
Architect: Studio Allen
Typology : Residentials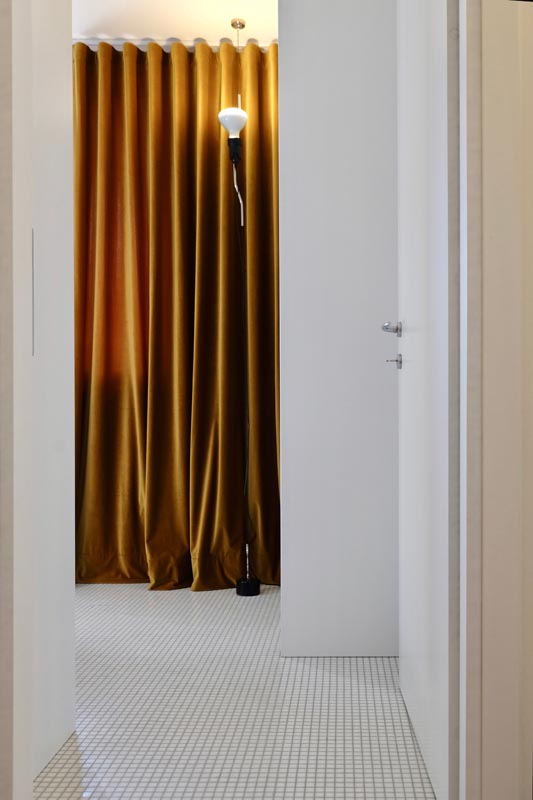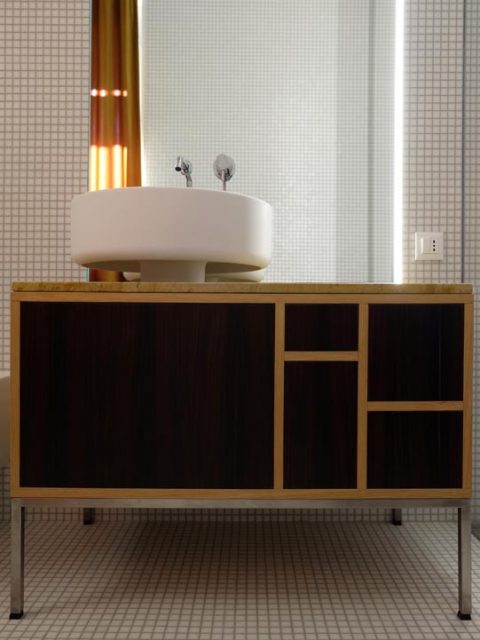 Only the wood washbasin cabinet, designed by the architects and handcrafted made, and the ochre velvet curtain, which hides the window and gives to the room a scenographic touch, give to the room a note of colour.
The shower, divided from the rest of the bathroom by a glass sheet, completes the background scene with a niche, where you can sit and relax taking a shower inclining the shower head or put the towels.
The Allen Architettura studio has followed the renovation and relooking project of a bathroom in a private apartment in the province of Bergamo, changing completely its aspect and making it functional, harmonious and comfortable.
The room was thought as a minimal and essential place, where walls and floor are entirely covered by white mosaic.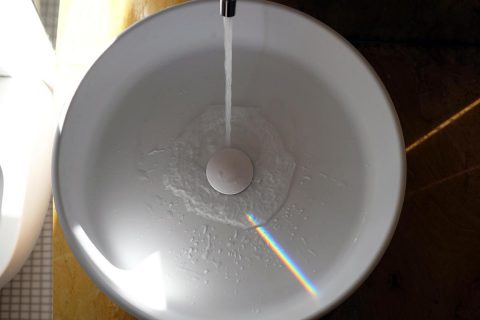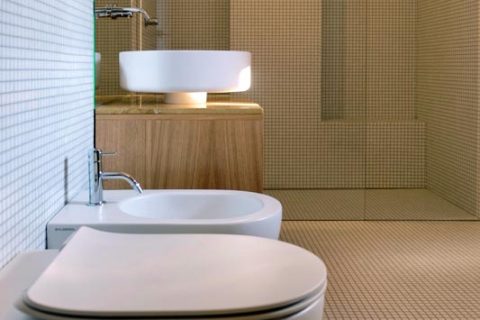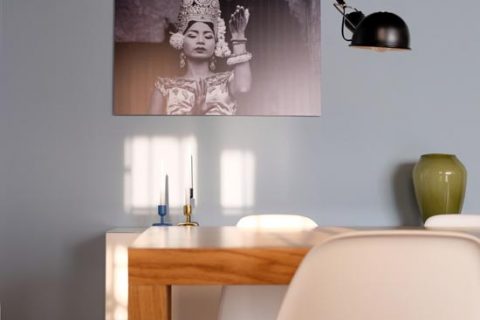 For the taps and fittings, after a careful research, was chosen the elegant simplicity of the Reverso series by Ritmonio: the chrome finishing exalts the mixers' pure lines, characterized by a curved spout.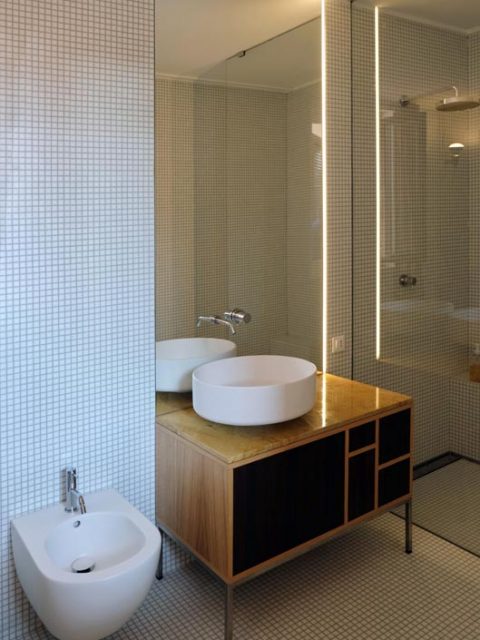 Particularly, for the basin mixer was chosen the built-in model, placed in a precise cut of a mirror, which goes from the washbasin cabinet to the ceiling.