Valencia – ES
Architect: Olmos Studio
Typology : Residential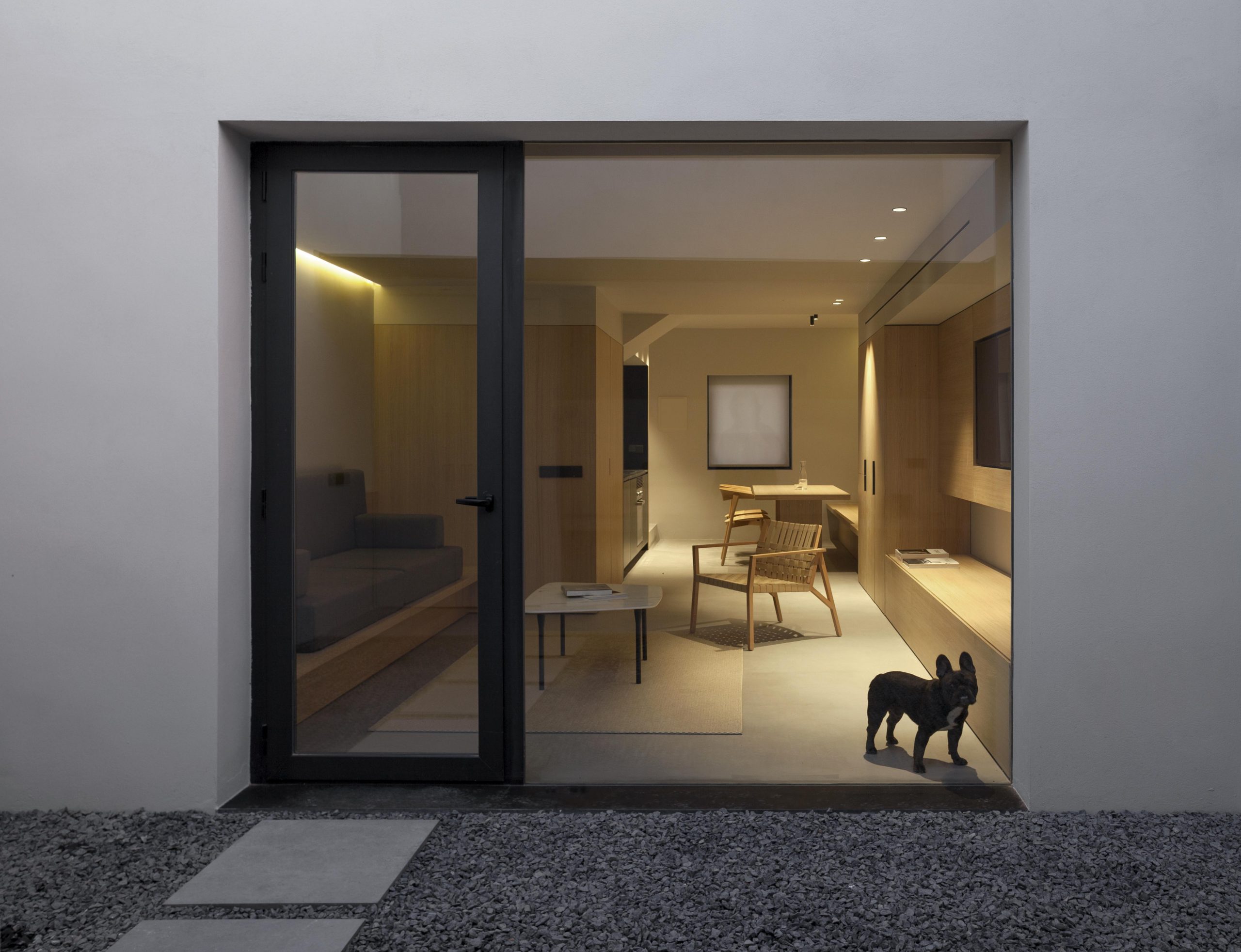 The house consists of a ground floor with patio, first floor and attic. The architects have chosen to minimize the partition of the spaces, also limiting the number of bathrooms for a better living experience.
At the center of the living area there is a wooden structure from which can be found the kitchen, the guest bathroom and the stairs. Also the opposite wall is made in wood where the TV and the wardrobe area are placed. In this way the reduced spaces of the house are used to the fullest.
In the Valencian town of Alzira, the architecture and interior design firm Olmos Estudio recently took care of the renovation project of a 125 square meter house. A challenge for the architects that had to reorganize the spaces with the aim of improving and enhancing the environments. Functionality and order of the spaces are the basic elements of this project, for an architectural language that goes beyond fashions and trends.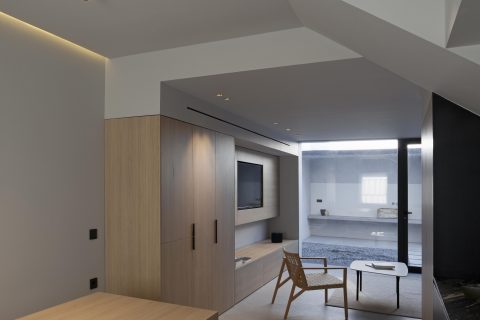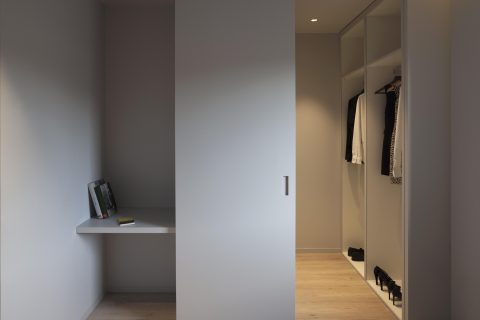 On the first floor, around a small hallway, it can be found the sleeping area, composed of the master bedroom with walk-in closet – overlooking the main street – and of a second bedroom. As requested by the owner, the attic has been developed to create a zone of total privacy, which can be accessed via a lacquered steel staircase integrated into the wall.
The bathrooms of the house, sober and essential, are enhanced by the minimal style of Diametro 35 Inox, Ritmonio's iconic series. The purity of its shapes blends harmoniously with the warmth of wood, an element of continuity in all environments. Ritmonio's products are confirmed as the ideal choice to enhance projects characterized by timeless elegance and stylistic purity, where details are the real protagonists.