BORGO VALSUGANA – IT
Architect: Arch. Elisa Burnazzi, Arch. Davide and Arch. Feltrin
Typology: Residential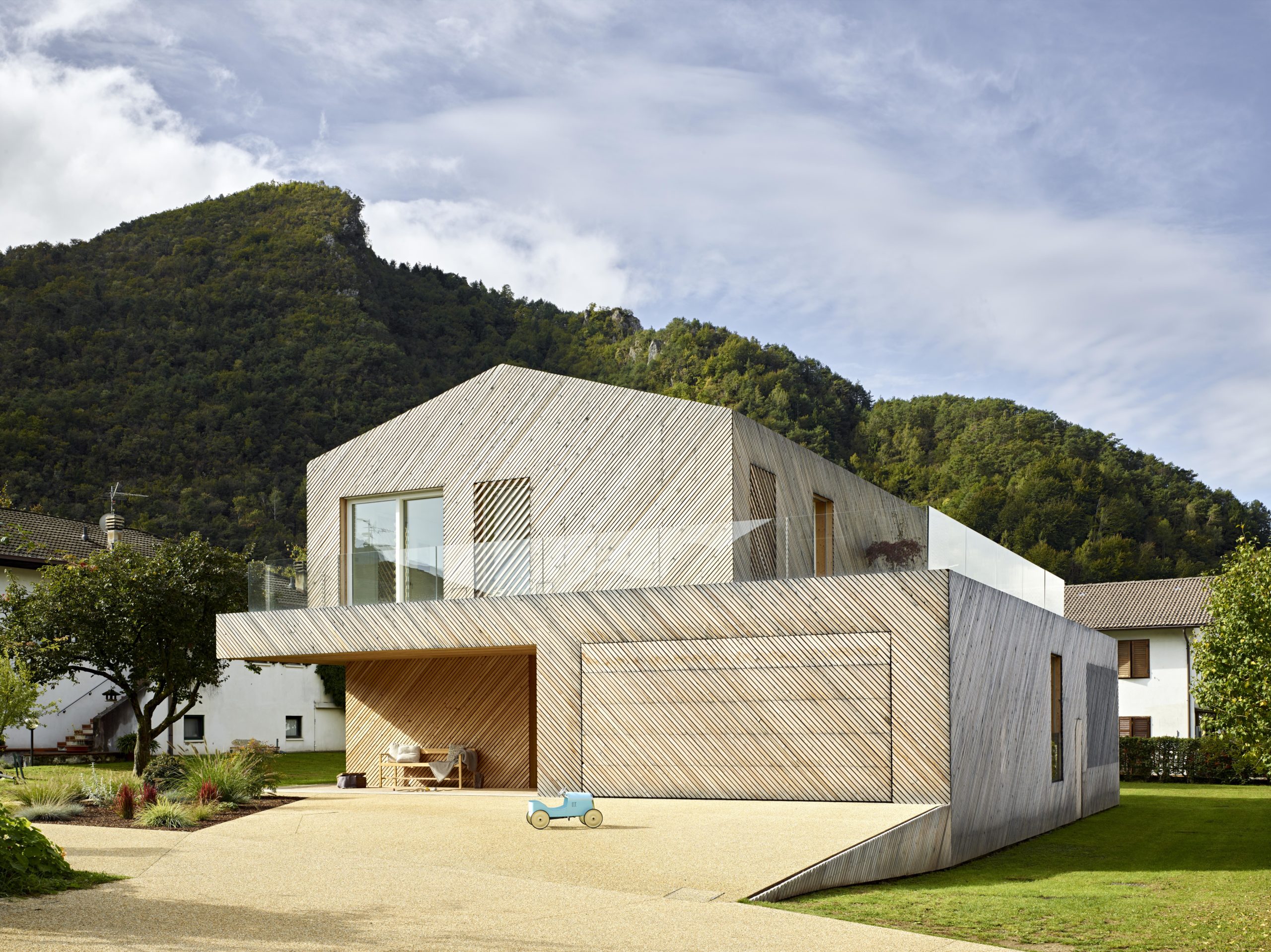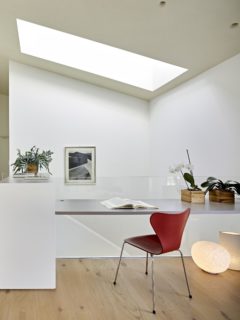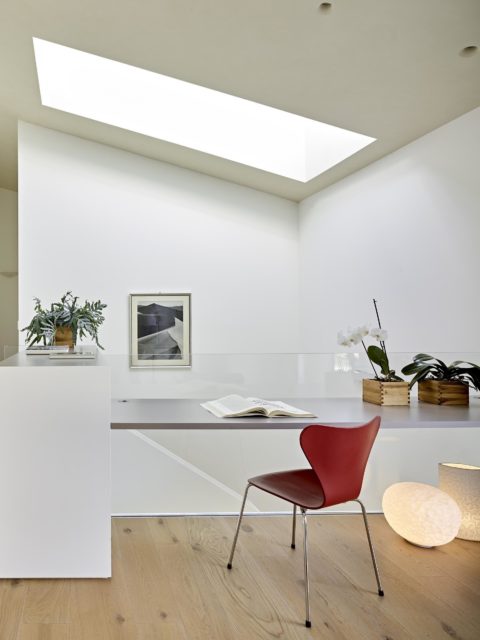 The residence is characterized by the rationalization of internal spaces: large openings to the east, south and west to make the most of the sunshine even during the winter (and enjoy the view!), and lodges to protect yourself from summer overheating. On the double-pitched roof are placed the solar and photovoltaic panels, positioned according to the slope of the roof to ensure a minimal visual impact. The low-emission fixtures are in spruce wood, lacquered white.
The single-family building FG, home of a young family, is located in the southern area of Borgo Valsugana (TN), in a very green and well-kept context. From the area you can enjoy a beautiful view of the surrounding hills and Castel Tevana, with a great supply of natural light, especially in spring and summer.
The main aim of the project was also achieved through an entrance porch which, in addition to welcoming the guest and creating a shelter, together with the practicable roof, reduces the impact of the main front.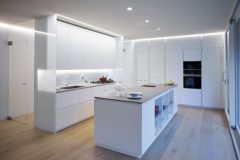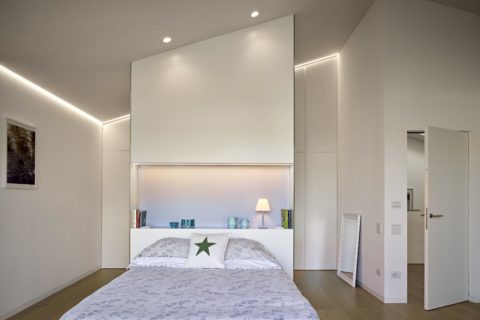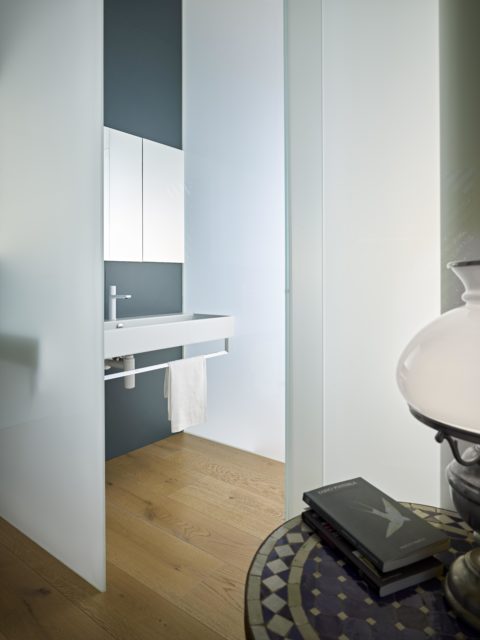 In the bathroom, the Haptic series by Ritmonio was chosen, in the intimate and suggestive total white finish.
A stylistic imprint, the one of Ritmonio, capable of creating impalpable atmospheres, surprising for their versatility. A product that goes perfectly well with the dynamic and impactful contemporary environments of the entire home.
From the compositional point of view, the ground floor has a rectangular pattern that inscribes internal spaces, such as the living area, the studio, the services, the garage, open and covered spaces such as the entrance porch, and open and uncovered spaces such as the small garden to the north. This unity is expressed by the same material, wood, which enfolds volumes with one and two floors, eliminates the protruding pitches and hides the sheet metal and aluminum gutters.