FERMO – IT
Architect: Ossigeno Architetti nello Spazio
Typology: Residential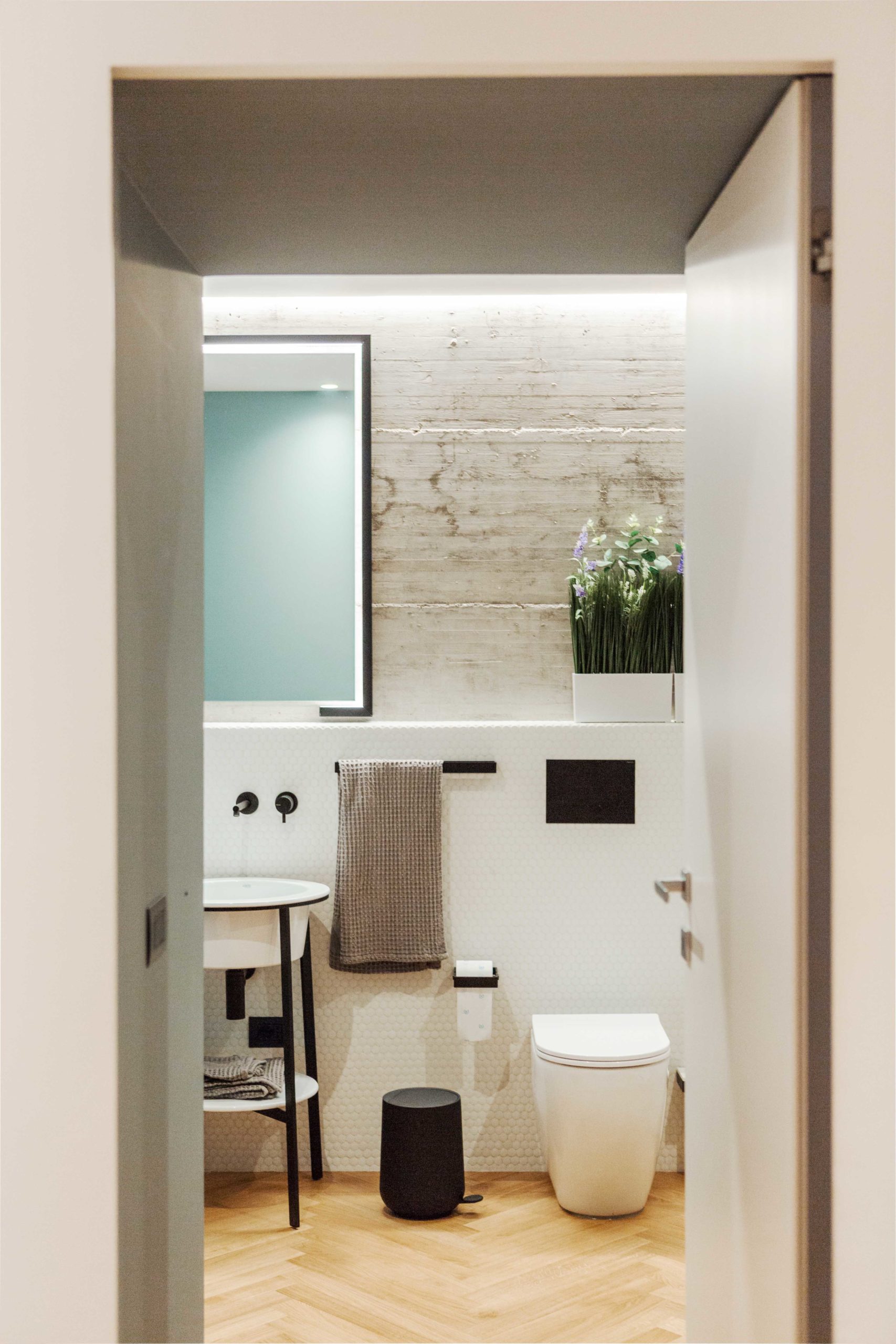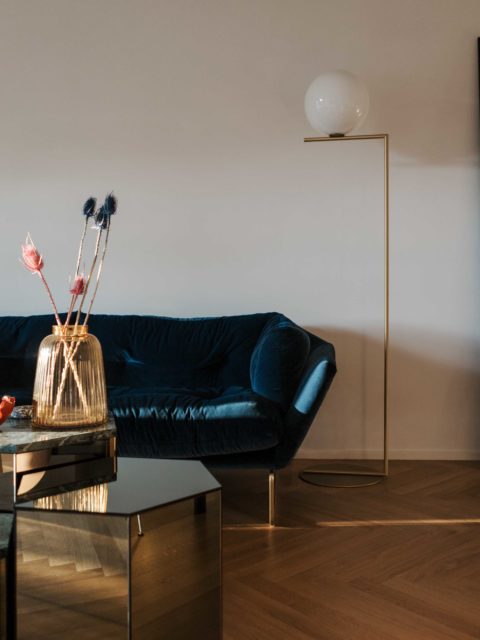 The living area features modern furnishings with design elements with soft and clean lines, in perfect harmony with the herringbone parquet. The natural light that filters through the window gives to the room a warm and welcoming feeling. A very important aspect was the design of the light, designed to create different settings in the same environment, playing with direct or indirect light, from the ground or from the ceiling.
Rethinking new spaces and new shapes was the challenge of the renovation project of a house in Fermo, followed by Arch. Giacomo Ortenzi, Oxygen Architects in Space. The client's indication was to rethink a semi-basement floor to expand an existing apartment and create a new living area.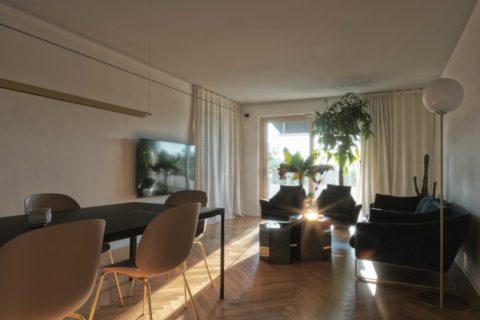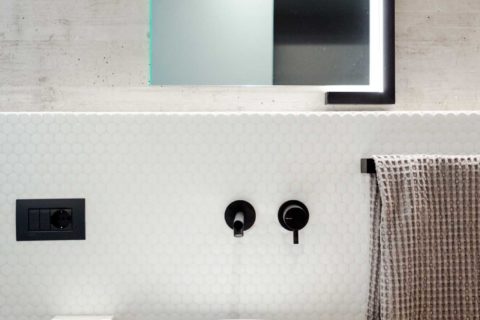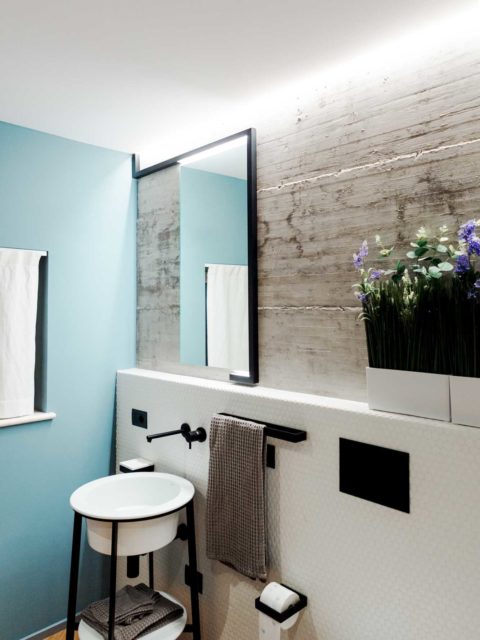 A demonstration of how, according to the architectural canons of contemporary living, the bathroom is increasingly one of the leading places in design. Ritmonio is ready to respond to these needs with an offer that is characterized by elegance and design that go hand in hand. Constant technological and material research also ensures that the taps are conceived as a splendid creation, an essential element of the furniture, capable of completely changing the character of the wellness space.
A versatility that can be also found in the Ritmonio Diametro35 taps. The series is able to match and harmonize with the environments, to which it gives a strong style. The particular total black finish offers tactile and material sensations, which combined with the light and essential lines of the collection, offer complete well-being to those who use them, in full respect for the environment. The Diametro35 series is among the Ritmonio's products with water saving features, characterized by the ECO water flow, less than 9 l/min, and it is designed to encourage to use the environmental resources responsibly.