MYKONOS – GR
Typology : Hotel
Suitable for anyone who wants to experience a truly relaxing experience on this wonderful island, Leonis Summer Houses is a family-run location that makes attention to detail and the care of the environment respecting tradition its key to excellence.
The Leonis Summer Houses, an accommodation facility that extends on a surface of 5000 sqm in the island of Mykonos, in Greece, stands out for its traditional architecture typical of the area. On irregular levels are built 4 residences, 3 studios, 2 suites and a villa, each one with a breathtaking view of the Aegean Sea.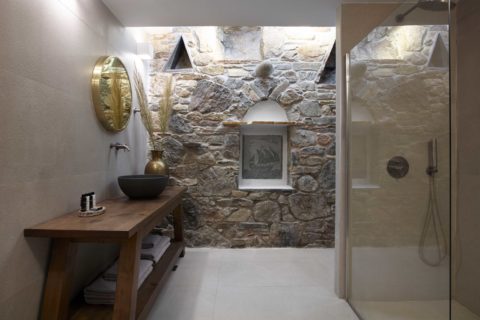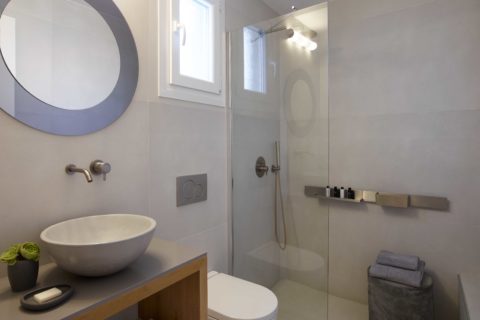 To emphasize the refined furnishings of the interiors and the bathroom and to contribute to the well-being of anyone staying in the structure, the Reverso series by Ritmonio was chosen, in brushed finish.
A solution suitable for spaces designed for hospitality, in a combination of materials and surfaces that guarantee an impeccable aesthetic result.
There are two suites, spacious and with sea views: in the bathrooms, the Diametro35 series in Brushed Black Chrome finish, which with the essentiality and purity of black enhances the spaces and creates impalpable atmospheres for unforgettable stays.