MILANO – IT
Architect: CHROMASTUDIO
Typology: Residential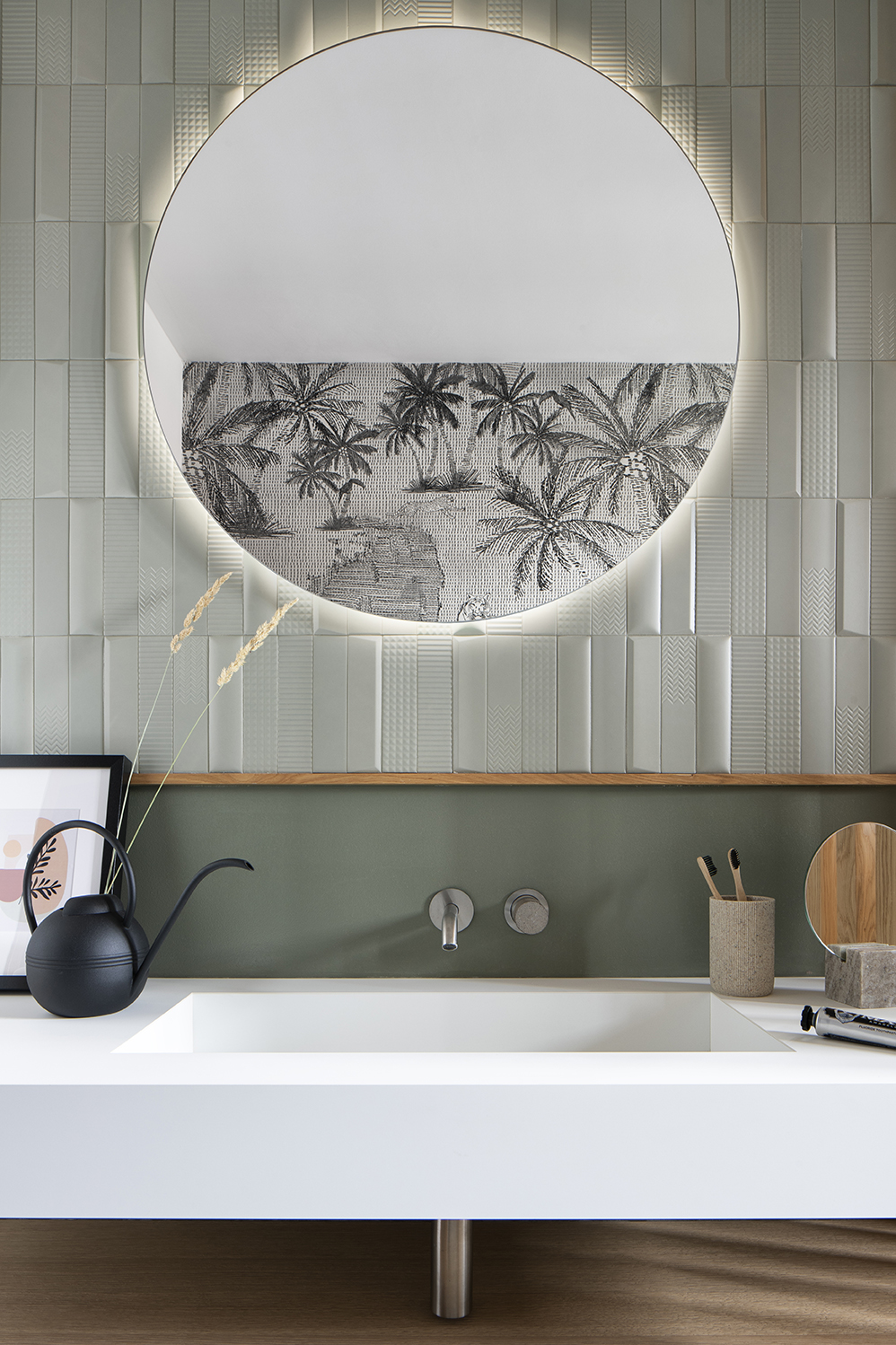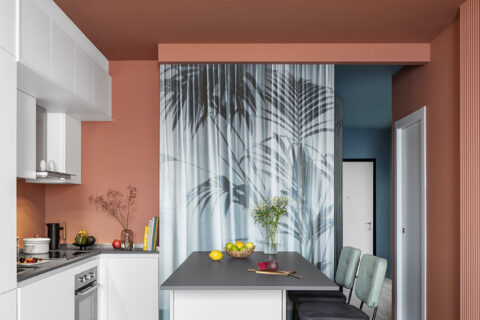 A challenging change of intended use, a stimulating project full of opportunities: Chromastudio has turned a modern and linear office into a welcoming home through a play of colours, coverings and décor that distinguishes the team's approach to design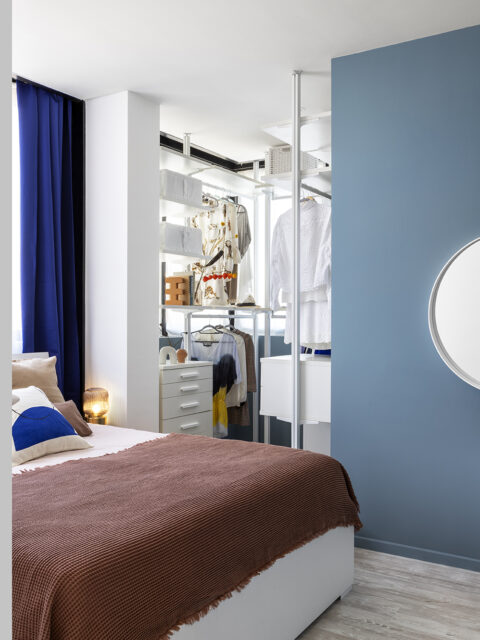 In the living area, two different shades of pine green express regeneration and rebirth, invite you to breathe more deeply and convey trust and security. The palette also includes white which acts as a neutral canvas, lightens the environment and gives balance and serenity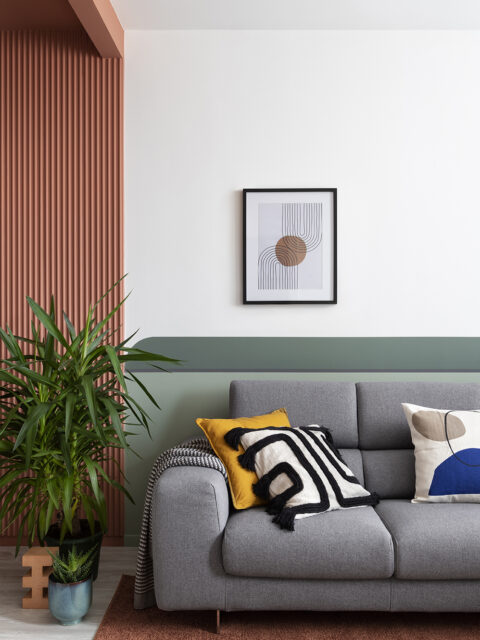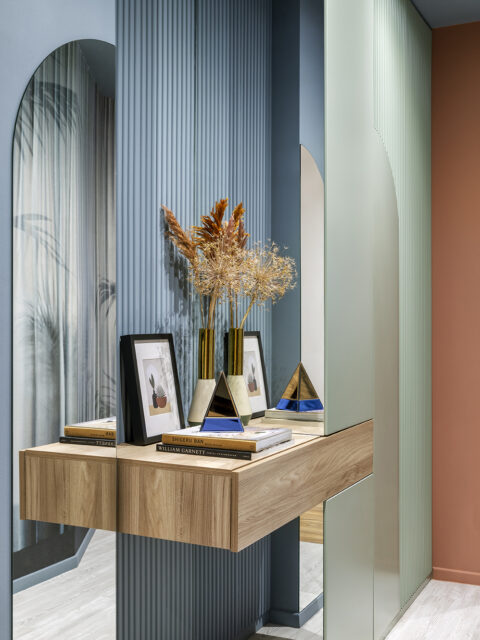 "Colours bring with them a universal message, the result of cultural and historical evolution; their communication skills are very powerful – says Elga Ancona, co-founder of Chromastudio. In this house we opted for a soft and harmonious palette, which ranged from sage to brick red passing through powder blue to make the house welcoming and comfortable".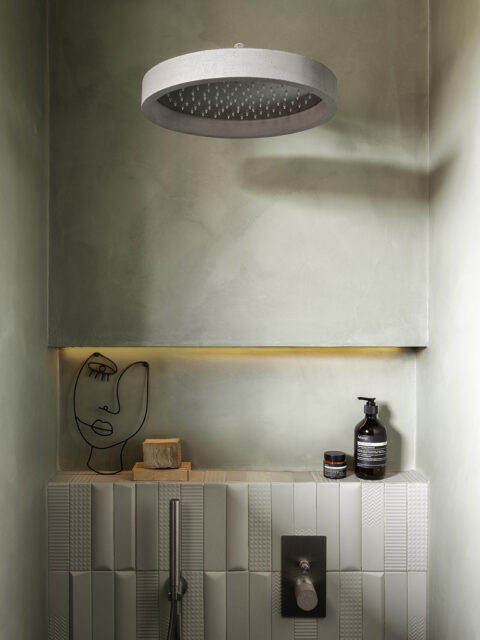 The Diametro35 Inox Concrete series by Ritmonio fits perfectly into the design mood, combining the essential and clean geometry of the tap body with the versatility of the concrete controls.
In the bathroom it was decided to play with the wooden partition which, with its rectangular sections, gives added value in terms of functionality, chromatic harmony and dynamism. This is, by choice, the most restful room in the entire apartment, a place to leave the tensions of the day behind and take your time, through materials, colors and textures that help reconnect with nature. The use of sage color infuses a feeling of balance and regeneration, associated with natural oak wood, it recalls uncontaminated places.