Milano – IT
Architect: Carlo Donati Studio
Typology : Office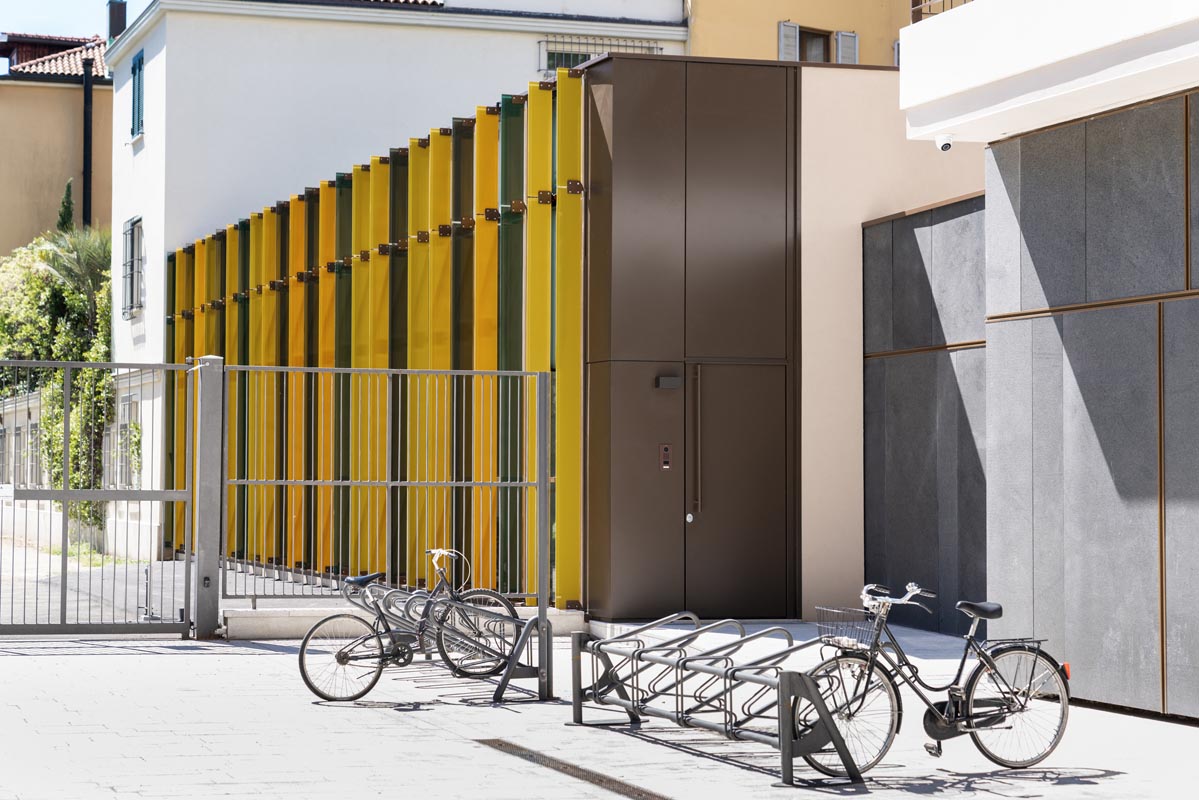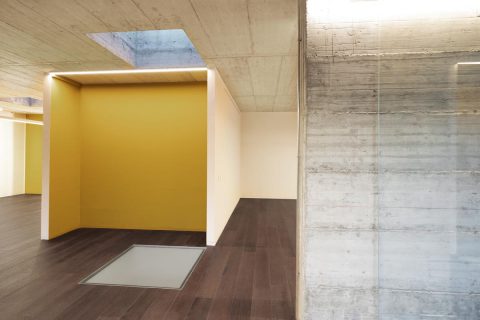 The residential building P19, built in 2019 by Carlo Donati Studio in the heart of Brera, refers to the Milan's architecture of the post-war period and fits into the context declaring its contemporaneity. Characterized by large-format natural stone cladding, the building plays on the contrast between the ground level tilted inward with the overhang of the corner balconies tilted in a specular way towards the outside. The hall, covered like the exterior in bronzed micro-perforated sheet, is entirely glazed onto the street, connecting the interior to the city.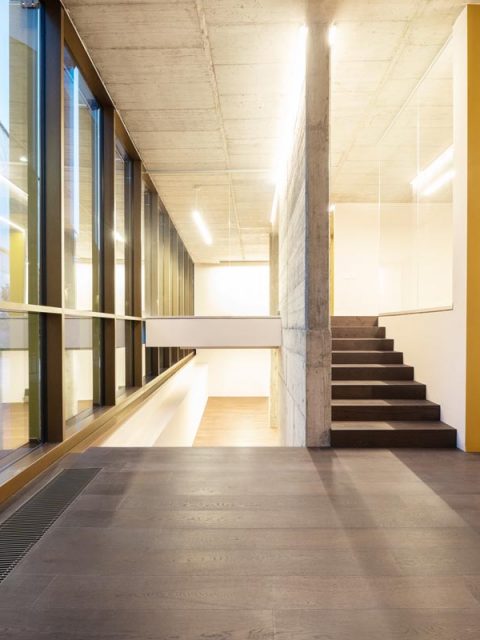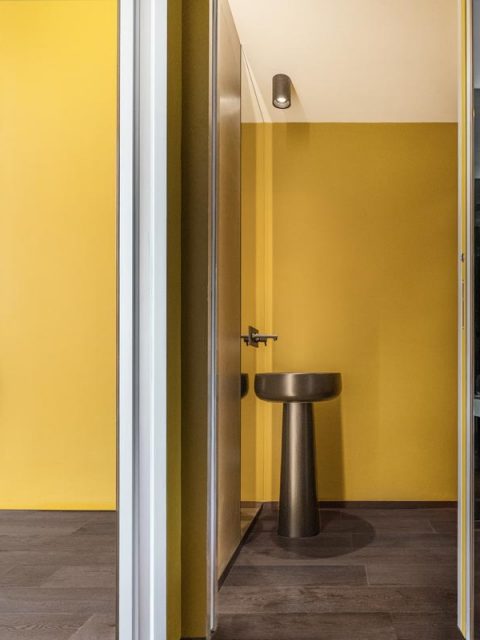 For the faucets, Diametro 35 series has been chosen by the designers: the iconic series by Ritmonio fits harmoniously into the project thanks to its contemporary design. The black matt finish, of great impact, gives personality within the environment and it goes perfectly with the counter top in marble and the fumé mirrors, creating an interesting contrast with the color chosen for the walls. Diametro 35 proves to be a versatile product and adaptable to the most diverse contexts, thanks to the use of materials resistant to water and abrasion.
Alongside the P19 residential building, it was born Autumn Leaves, a new volume used as an office.
The facade with yellow and green glass blades recalls the shades of autumn, integrating perfectly with the colors of the surrounding natural elements and the architectural details of the adjacent buildings.
The structure is on two levels and the interiors are characterized by a measured play of contrasts between the hardness of exposed concrete and dark parquet, and the refinement of the materials and accessories used in the bathrooms.