OSTUNI – IT
Architect: ID Living
Typology: Hotels & Suite Rooms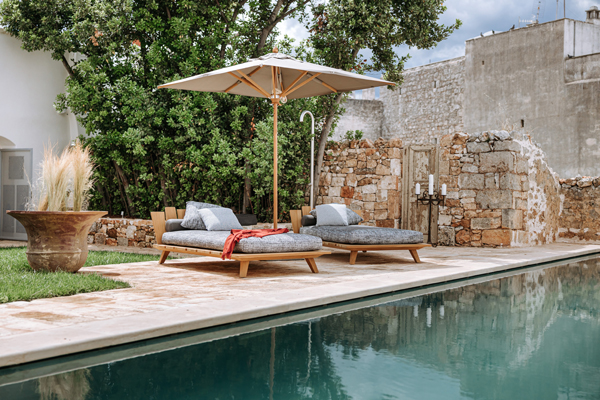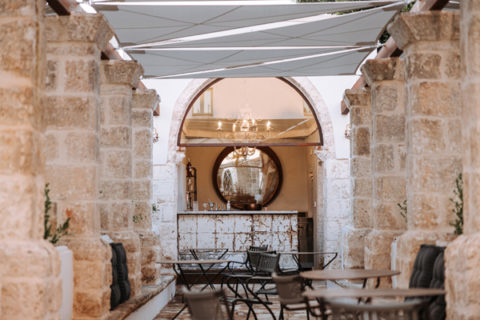 Design is much more than just one of the many aspects of the hotel. It is a firm idea, an indomitable passion, an unconditional love. This eclectic and very original style, made up of unusual and very successful combinations, is the trademark of Pascale Lauber, ID Living: in the spaces of the structure, objects from all over the world coexist in perfect and studied harmony together with pieces of local craftsmanship.
Large chandeliers found in Thailand, custom made sofas and headboards from South Africa, African braziers transformed into bathtubs, wardrobes and bedside tables unearthed in antique markets around Italy.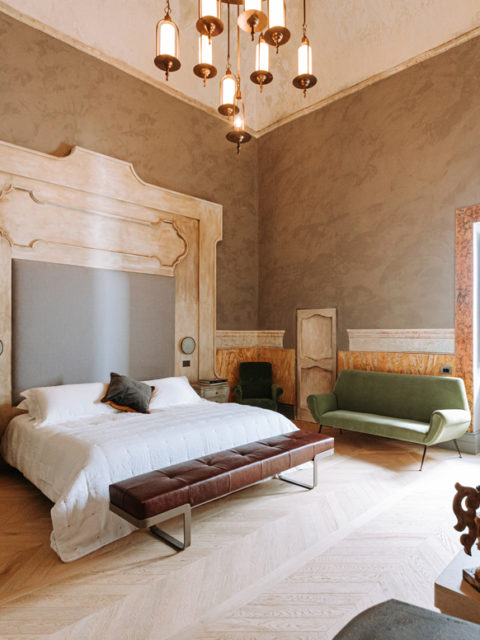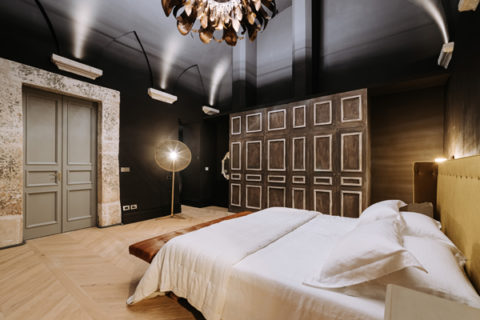 The result is unique, coherent and deeply modern. Equipped with 11 rooms and suites, the PARAGON 700 Boutique Hotel & Spa boasts unique spaces, which make it a real oasis of peace: a lush garden, the largest private garden, a gourmet restaurant & bar area open to the public, an extraordinary spa – housed in what was once the water tank of the pre-existing structure – and a swimming pool, the only one in the historic center of the city.
A hymn to refined taste, which perfectly meets the characteristics of the Ritmonio offer. The taps from the company based in the province of Vercelli were in fact chosen for their original design and to guarantee guests the best experience of relaxation and well-being.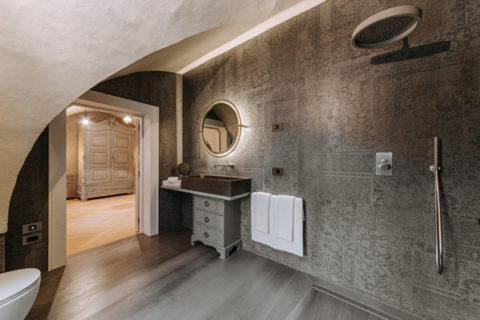 In particular, the Diametro35 Inox & Concrete series have satisfied the tastes of the clients because they are able to perfectly express the design concepts of mixing and interacting between materials and finishes as distinctive elements.
An original use of the material, the one applied by Ritmonio: in the handle of the Diametro35 Inox Concrete taps, in fact, the handle, the real point of contact with the user, enhances the tactile dimension of the concrete, a raw material, structural, which turns out to be velvety and gentle.