PARIS – FR
Architect: Atelier Amélie Rimbert
Typology : Residentials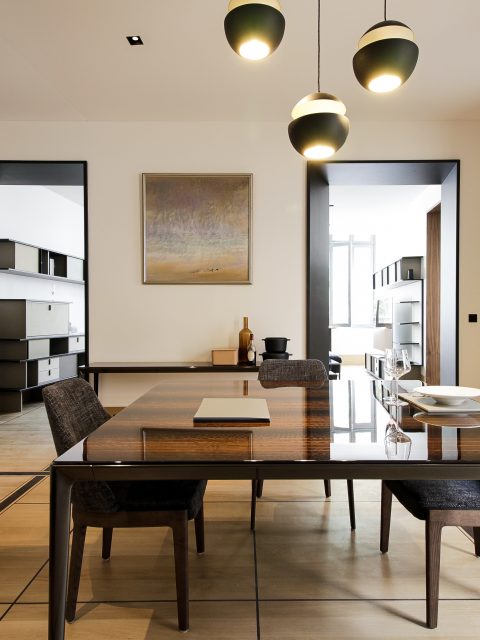 The Atelier Aurélie Rimbert has worked on the renovation project of "Pas De La Mule" in Paris: a 150 sqm flat on the Rive Droite, at the first floor of a building from the seventeenth century.
As requested by the owners, the apartment has been stripped of every present decoration, except for the glass windows. The parquet has been laid on the ground, the window fixtures – in walnut finely worked with slim lines motifs – recall the floor. The drawers and bookcases, custom designed, are covered with bronze mirrors, felts, black glass and woven linen. The walk-in closet is accessible through perforated sliding doors, which let the light filter through. Black jambs mark the passage between one space and another.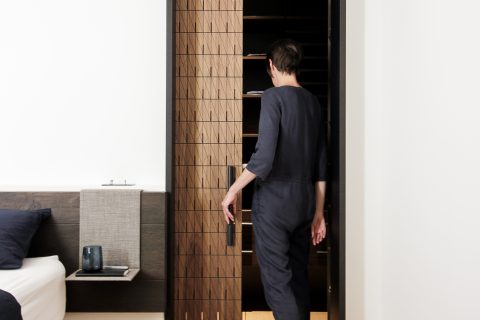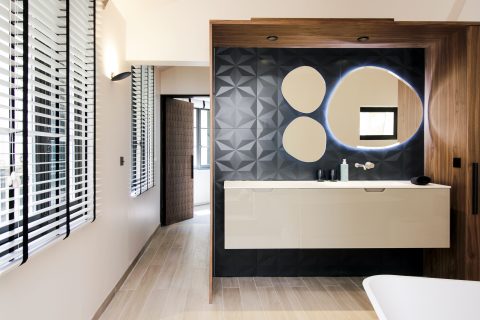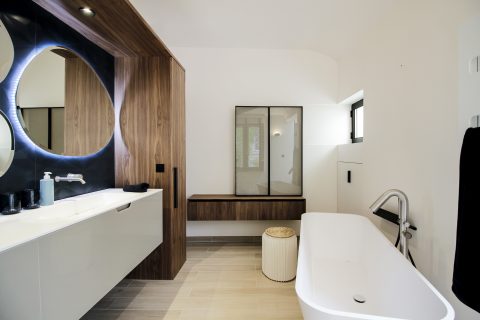 A refined and chic style, which is also reflected in the bathroom environment: the elements, placed in "en recto verso", make this space a welcoming niche. The choice of faucets is full of personality: Diametro 35 Inox concrete by Ritmonio, that with its materic shape becomes a unique and original design element, keeping the identity clear and becoming once again the exceptional stage to present the new technological frontiers and stylistic research reached by the brand.