CASSOLA – IT
Architect: TIXA studio associato di architettura & ingegneria
Typology : Residentials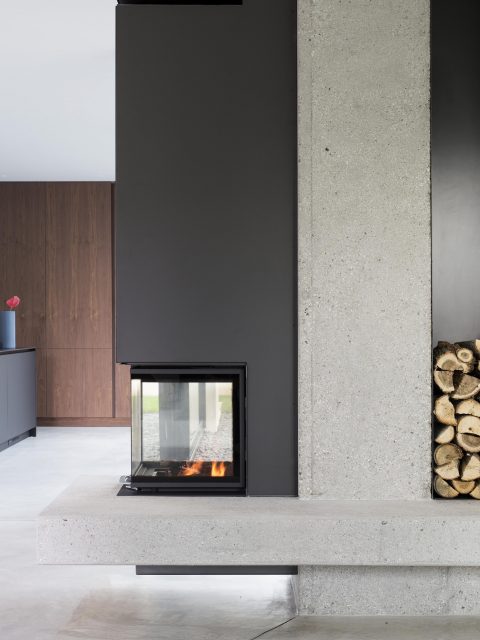 A contemporary architecture based on the honesty of materials and structural integrity through great attention to architectural details: this is the mission of the architectural firm Studio Tixa in Bassano del Grappa (VI). The integration between architectural, structural and plant building, and the simultaneous control of all the components of the work, give the project the advantage of a higher quality in terms of congruence, effectiveness and efficiency.
The volume of the house is alternated by full and empty spaces that allow the light and the green areas to merge with all the rooms of the house. An external area that becomes internal is a new limit that directs the view favoring a certain direction. Thanks to the alternating rotation of these elements, the environment beyond the wall is filtered or shielded depending on the point of view. A camouflaged opening in the wall itself allows access the private garden where the covered porch and the entrance to the house are located.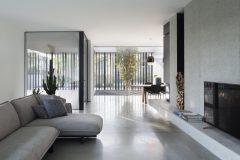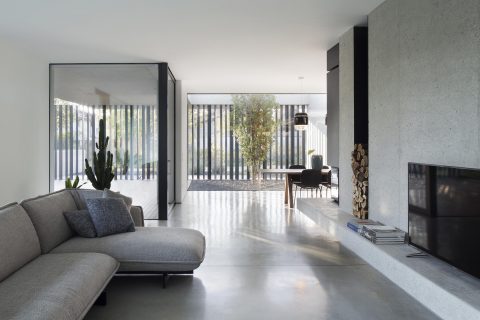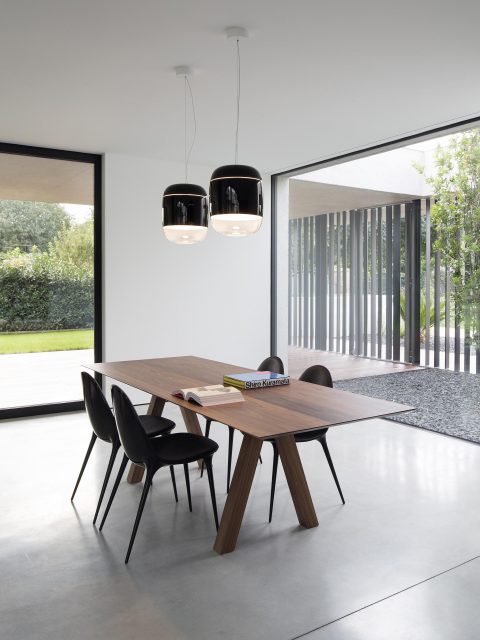 The living area is organized in a single space where the large openings on the four sides of the building give views of the internal patios and the garden, giving a natural brightness and a feeling of total permeability between inside and outside. Here are the kitchen, a pantry, the dining area and a large room. This, destined to the living room, through the verticality of the chimney suspended in the polished concrete wall, manages to separate the two functions and to accommodate a long path that projects the view to the outside and leads to the spaces dedicated to services and the sleeping area.
The master bedroom, from which you can enjoy a magnificent view thanks to the direct opening on the garden, It has been conceived as a large space that includes a private bathroom and a large wardrobe. To the north-east, the sleeping area is organized into two other rooms, a laundry room and a guest bathroom.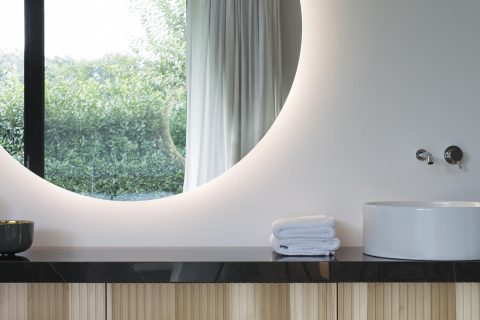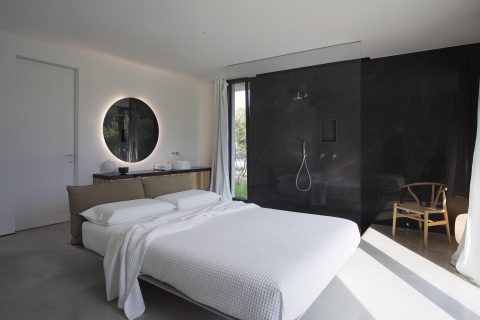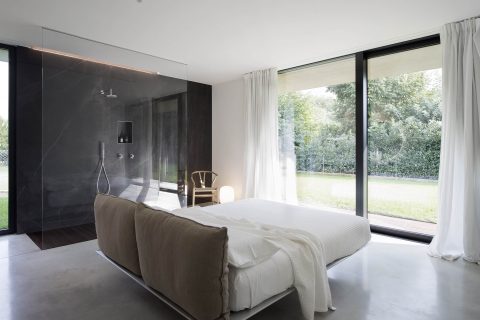 In order to combine aesthetics and functionality, for the bathroom, the iconic Diametro 35 Series by Ritmonio has been selected in chrome finish: a design product that assumes the dictates of modern design, a valuable object with a very high added value, which perfectly suits the wellness area.