GENOVA – IT
Architect: Mini Studio
Typology: Residential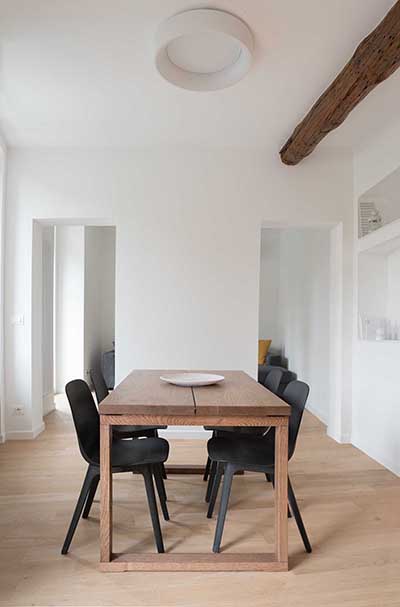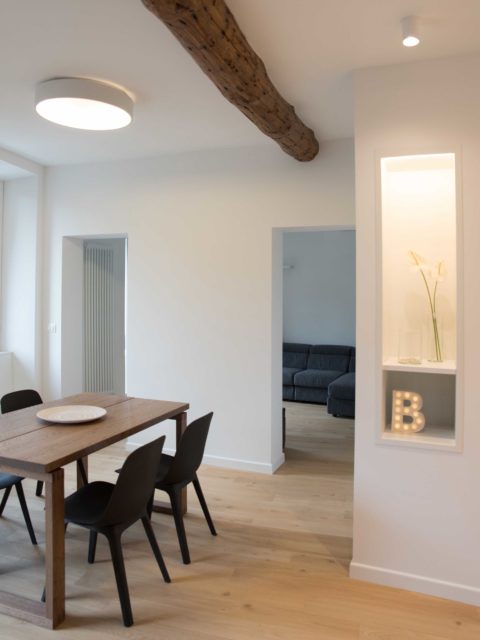 The design of the two bathrooms was constrained by the existing minimum measures and the presence between them by the elevator column inside the building, which did not allow for widening the space. The colors are reduced to the use of white and black, declined in the furnishings and coatings of the bathrooms, both designed with the same "marble grit" effect stoneware, with a further reference to tradition, completely revisited.
Last offshoot of the city of Genoa, already projected towards the life and colors of the Riviera di Levante: this is the Nervi district. The idea behind the renovation project, followed by Ministudio Architetti, is developed precisely on the basis of the characteristics of the property: whose two sides with windows have brought to a change in the use of the existing spaces, creating the service area on the north side, towards the alley that leads to the marina and the living area to the south, on the green side of the parks of Nervi.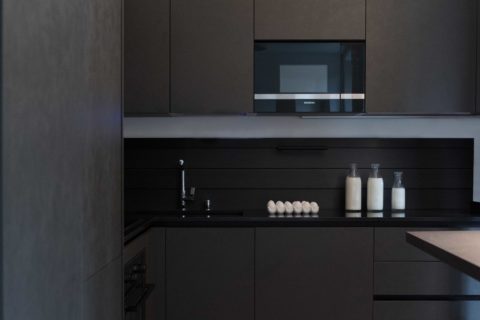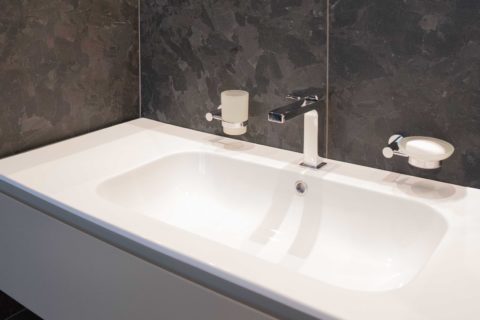 For the taps, Ritmonio's design eclecticism has found a perfect place here, with the Glitter series. A real piece of furniture, with its rigorous profiles and a pure design, it contributes to harmonize all the elements of the bathroom environments, respecting the minimal reinterpretation of the classic imprint of the home, which characterizes the entire intervention.