GENOVA – IT
Architect: Studio Sirotti
Typology : Residential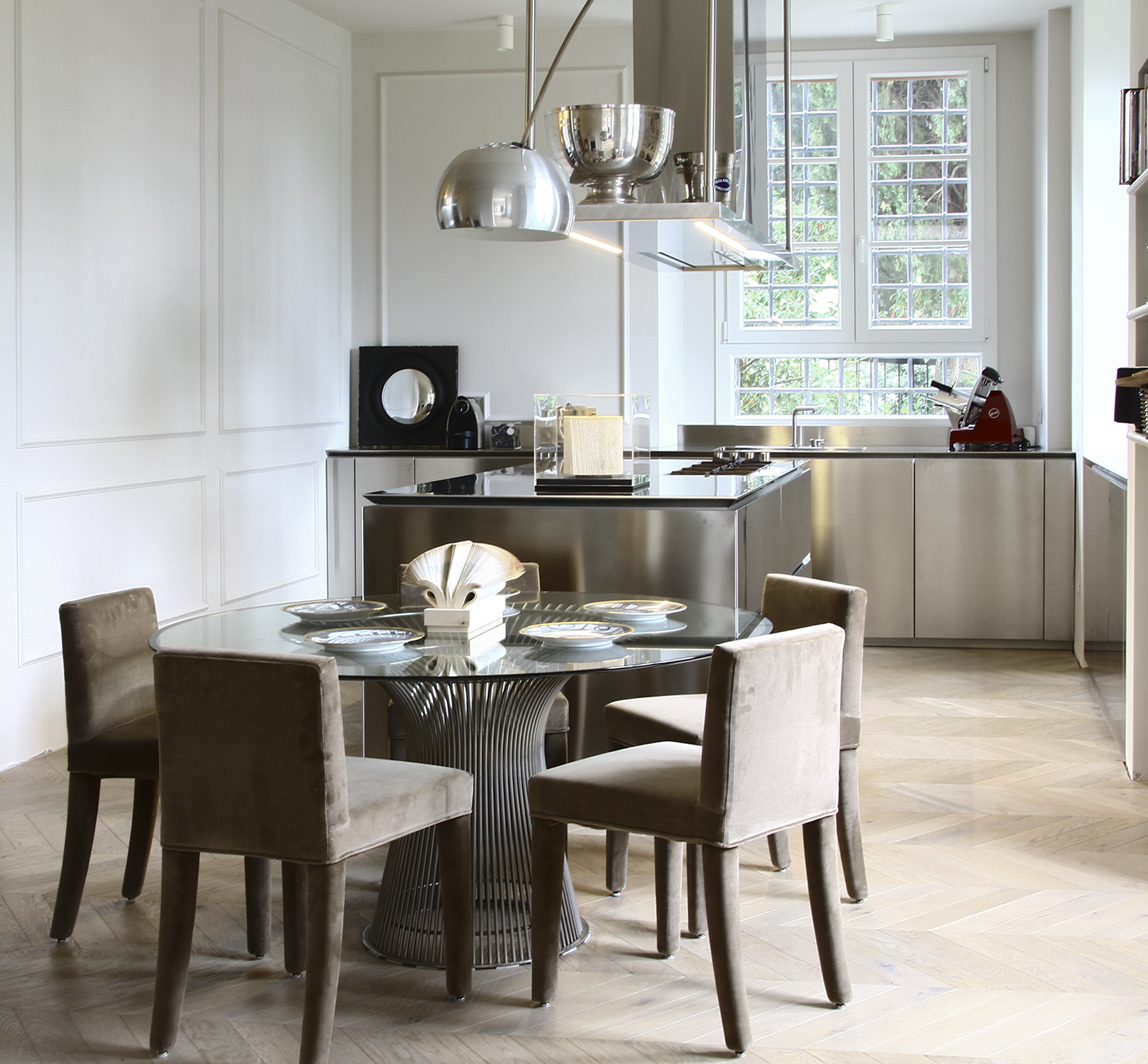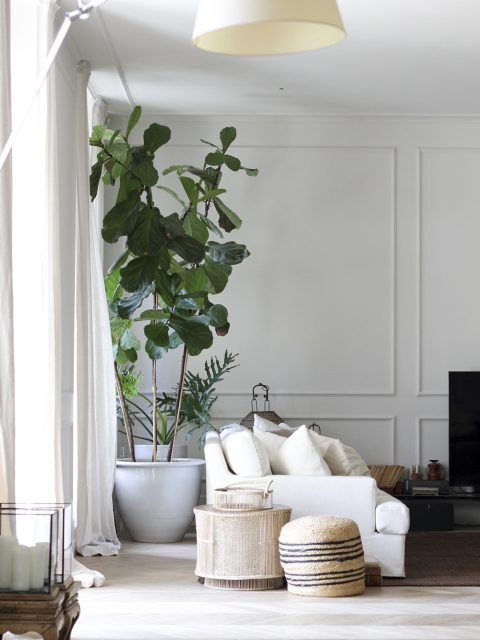 Wood, marbles, carpentry creations and a creative drive to design every single detail of each premise have been the main "actors" arranged in the different spaces, where custom-made items are placed, designed to meet the precise needs of each of the members of the owner family.
Bringing to light a "flavor" related to the typology and atmosphere of the building itself: these are the guidelines on which the renovation project of a prestigious private villa of the seventeenth century Genoa was based, conceived by Studio Sirotti. The intervention concerned indoor premises as well as the big garden where the house overlooks, in order to use it during summer.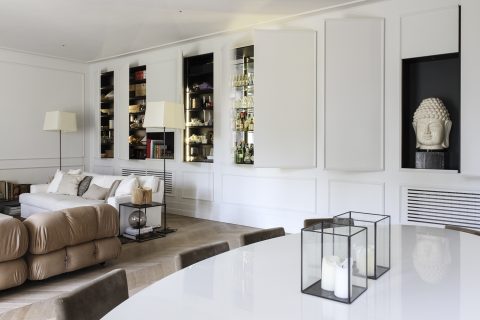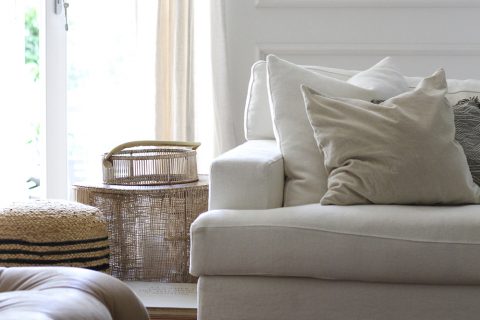 To maximize the reception of natural light in the living area and at the same time free the view and be able to grasp the environment in its entirety, without obstacles, the Sirotti Studio has thought of a fake wall with "secret spaces" where to store the necessary objects to everyday life or to animate the salon during the parties organized by the hosts. Here there is also a corner bar; moreover, thanks to a play of mirrors, the garden is reflected, bringing back a "window" on a wall where it could not otherwise have been realized.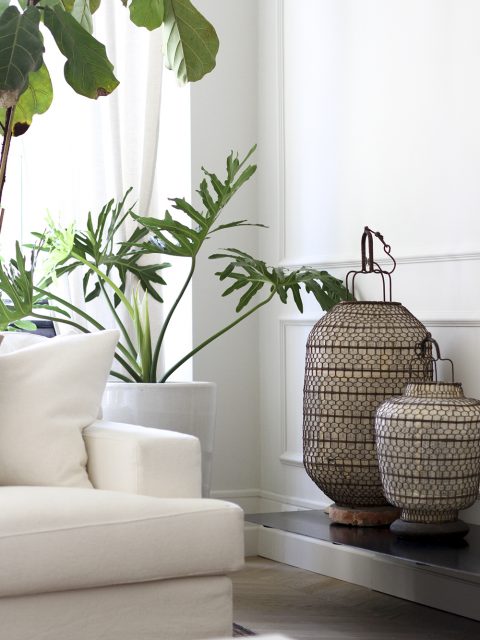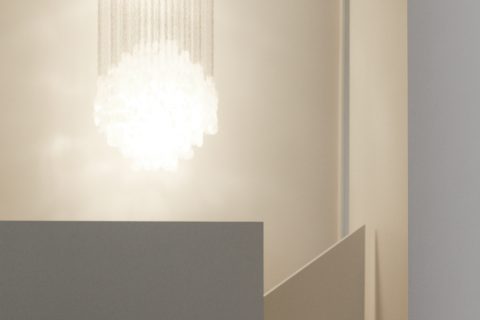 Steel was used for the kitchen, a material chosen for its durability and hygiene. The pre-existing fireplace has been preserved, combining it with contemporary design furnishings, so as to make this area of the house more modern, while maintaining an almost "antique" light and warmth. The sleeping area consists of three bedrooms. The daughter's room can be found opening a retractable door, which leads into the walk-in closet and private bathroom, also with a hidden entrance behind a wardrobe door.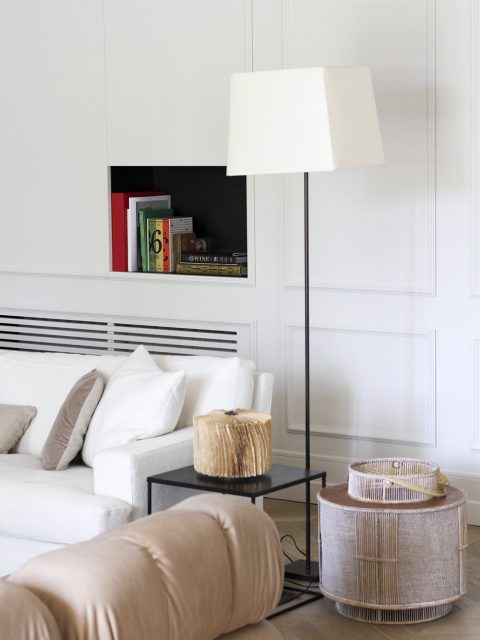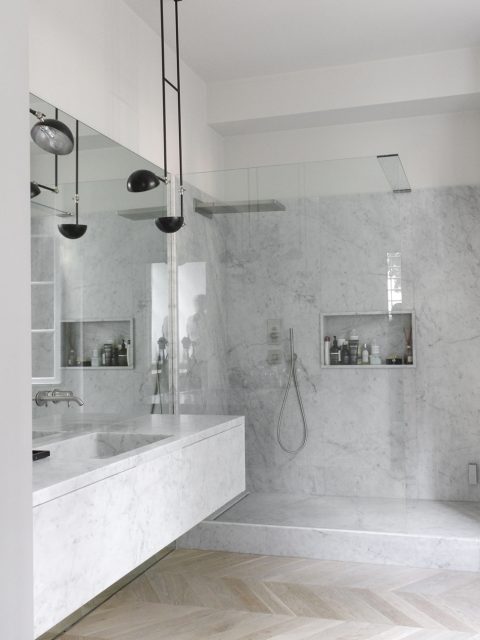 As for the taps, the designers' choice of the iconic Diametro35Inox series – Ritmonio's flagship product – fits perfectly into the mood of the apartment, which preserves the original classic style, combining it with the latest trends in interior design. The stainless steel material, eclectic and versatile, it harmoniously completes the environments and best interprets the personalities and tastes of the property.
The large independent suite of the parents is a room characterized by comfort, with a dedicated study / office and also a "raised" walk-in closet, so as to optimize the available space and create a path on several levels. Still on a specific design, the bathroom of the suite has been realized in marble, wood and crystal, with particular combinations that enhance the characteristics of each material.