GENOVA – IT
Architect: Ministudio Architetti
Typology : Residential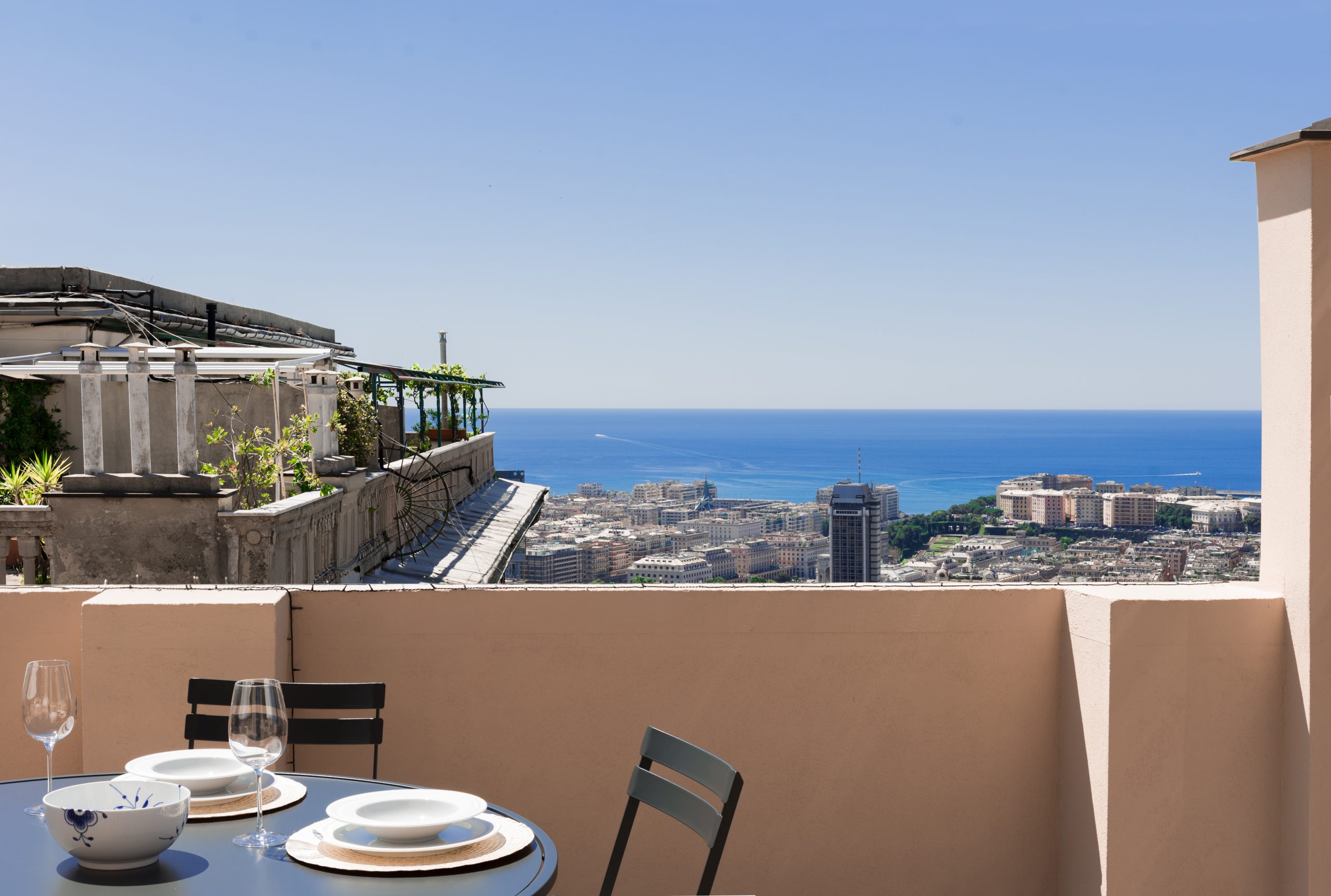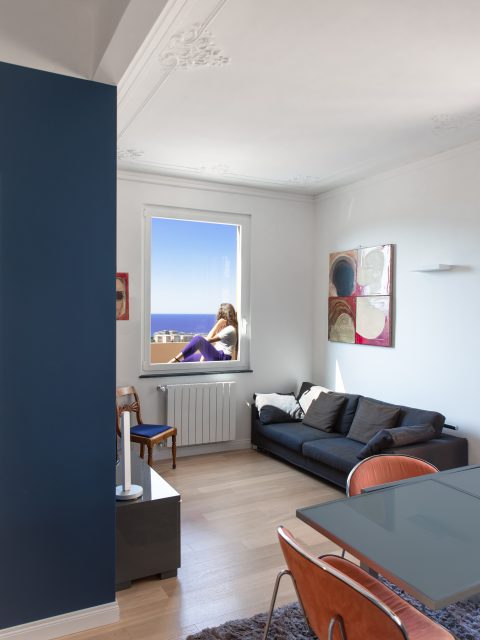 The aim was to improve its livability and the direct architectural and visual connection between interiors and exteriors, with a continuous referral of views between the various parts of the apartment and from the interior up to the city itself, which continuously appears as portions of panoramic paintings from one window to another.
Ministudio Architetti took care of the renovation of an attic in the Castelletto district of Genoa, in a building from the early twentieth century. The privileged position and the exceptional view from the large terrace, which completely surrounds the apartment, have determined the new internal layout of the spaces and the consequent modification of the existing openings.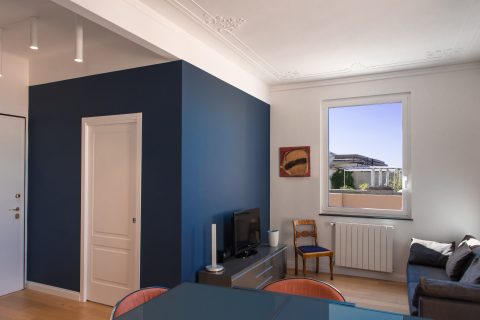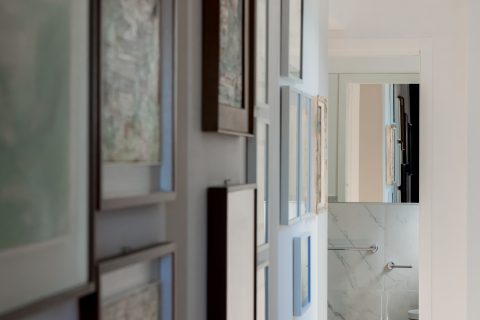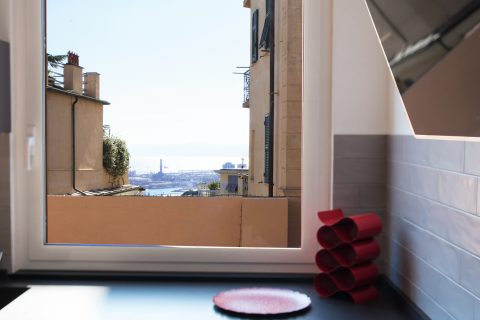 The entrance leads to both a first bedroom on the left and directly to the living room: the living room has been made the fulcrum of the apartment's daily life, thanks to the transformation of a window into a door window that maximizes the contribution of natural light and moving to the bottom of the C-shaped kitchen, which now remains separated with sliding doors.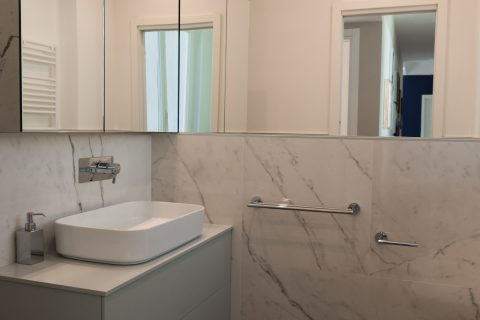 In the whole bathroom, including the shower system centered under the niche cut across the width of the compartment, the Tie collection by Ritmonio can be found. Fluid, ergonomic shapes, pleasant to the touch, the series presents itself as a versatile solution, able to respond to the tastes and needs of the owners. As the most indispensable of accessories, they complete the bath area by adding personality and elegance to the environment, without losing sight of functionality.